Attention Disney XD lovers! Future-Worm! is going to premiere August 1 at 11:00am on Disney XD! I recently shared my
interview with the creator Ryan Quincy
 from my all expense paid trip with Disney for
The BFG Premiere
, but now let's learn a little more about Ryan and the premiere episode you'll be watching.

What is Future-Worm! about?
In this animated comedy adventure, an optimistic 12-year-old named Danny Douglas creates a time machine lunch box through which he meets and befriends Future Worm, a fearless worm from the future (with titanium-enforced abs). Together, the duo embarks on adventures through space and time.
This show was created with children in mind and so it is great for families to watch together. Of course the adventures are extremely fantastical so everyone should really enjoy the outlandish tales. Check out this fun video with 5 Fun Facts About Ryan Quincy:
Some of the things in this quick video we learned in our interview with Ryan, but some things are news to me (and you too, I'm sure). Very funny!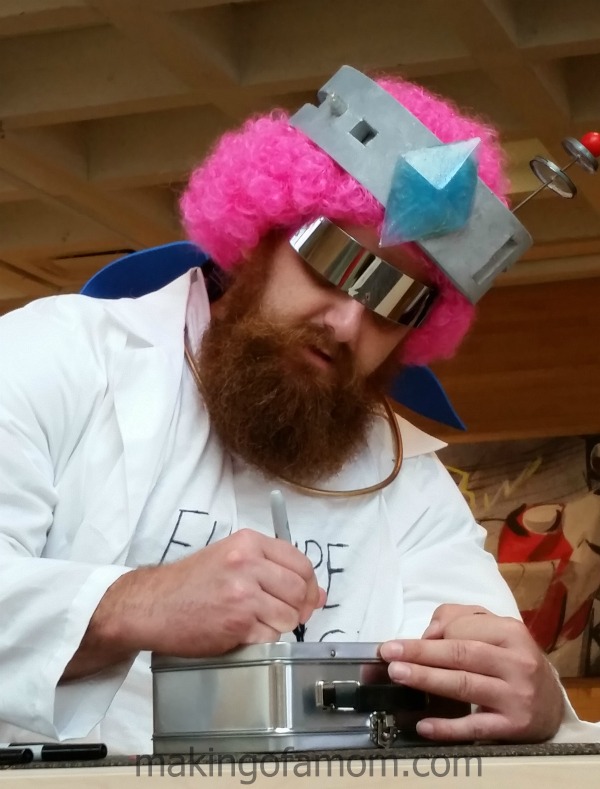 Future-Worm! Premiere Episode
"Long Live Captain Cakerz!" – Danny discovers that his favorite Captain Cakerz cereal is mysteriously sold out, so he and Future Worm travel back in time to find out what happened to it. Guest starring are astrophysicist Neil deGrasse Tyson as himself and Jonathan Frakes as Steak Starbolt.
This episode is really funny as I can see the parallel in Danny's slight addiction to Captain Cakerz to my own kids and their favorite sugary cereals. I love that Danny wants to create the perfect moment for Future-Worm! to try this cereal for the first time. It's a funny episode, tune in!!
My kids have loved the little bits of Future-Worm! they have seen. It's a silly, high adventure, time travel show that will make you feel like a kid again. Tune into Disney XD August 1 at 11am to begin your Future-Worm! adventure!