As most of the country has been forced into "homeschooling" many parents have been coming up with a way to thrive in this new environment. We went through the first week of it and really struggled. It was then that I knew I needed to come up with a better plan. My plan involved implementing my children's favorite parts of school – prizes and PE, and thanks to
Oriental Trading
I think I knocked it out of the park. My kids were happier which made me happier.
My son in first grade used to come home from school on Monday's and tell me all about the prizes he picked in the class "store." He would earn tickets and get to "shop" once a week. Since he loved this, and I know bribes can be effective, I decided to implement this at home. Instead of handing out tickets, the "ticket" is completing your whole days work without complaining. I will help as needed, and I do need to set up some of the online things they do for school but no complaining!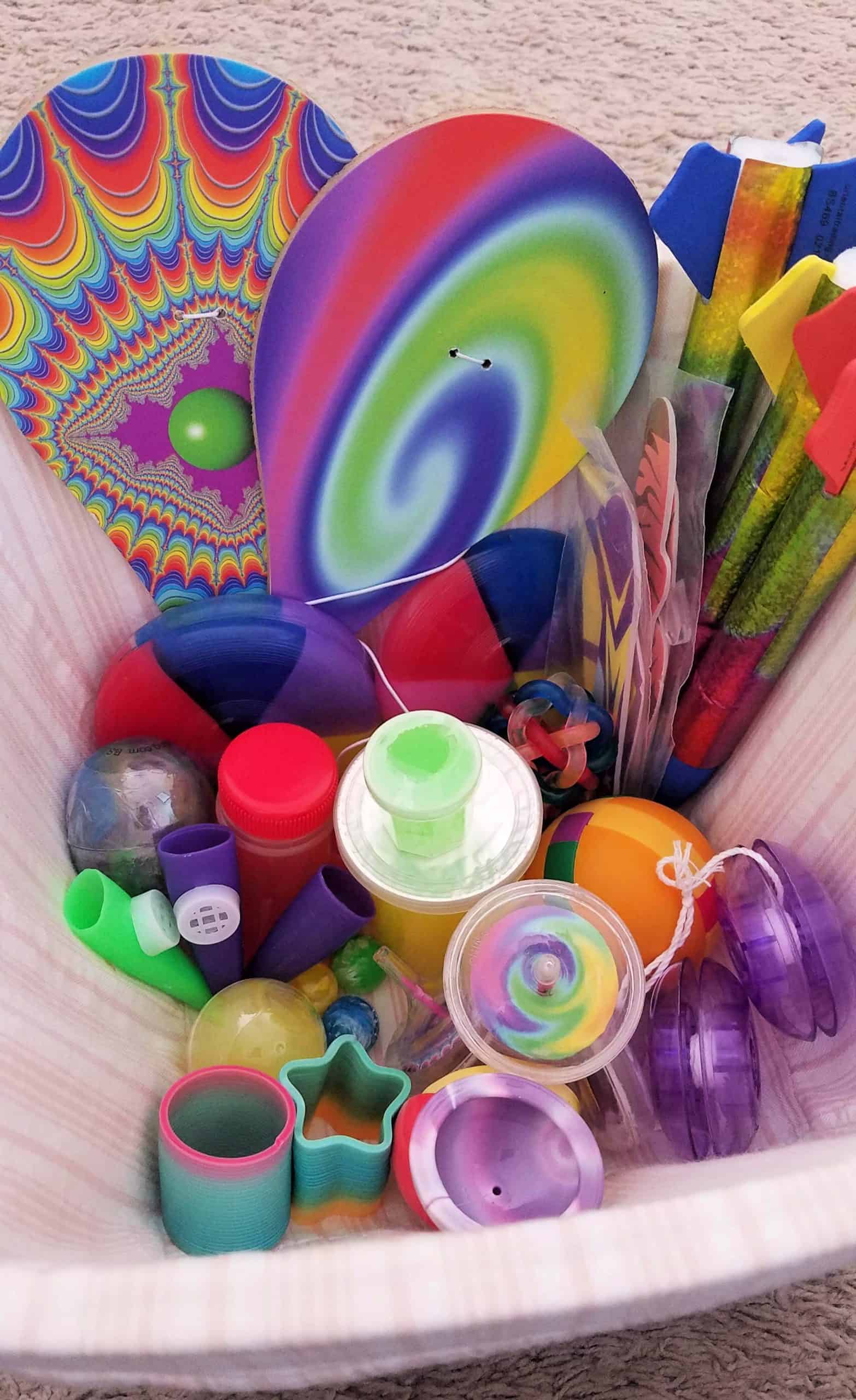 So what things are in my prize bucket? I think Oriental Trading is very well know for their little toy variety packs. I got a
super toy assortment
, a
slime and putty assortment
(I normally don't allow this in the house, but my kids love it and it is a great motivator! Plus they have to keep it in the kitchen),
candy
and other little things I have found around the house.
Before my order arrived the kids were just meandering in the backyard for PE and recess. They didn't really have a purpose and we didn't have any play equipment in our backyard. For PE Oriental Trading has some incredible outdoor play items! I decided to get my get
hopscotch rings
(which they haven't even used for hopscotch yet because their imaginations have come up with other plans), a
Bocce Ball set
, some balls and a
parachute
(you know the fun one from Kindergarten PE!!).
Partnering with Oriental Trading on this project has been incredible. It can be overwhelming searching for just the right thing on the Oriental Trading Company website but it is so worth it. They have so many options. Whether you want crafts, candies, toys, educational materials, even home decor they have it!