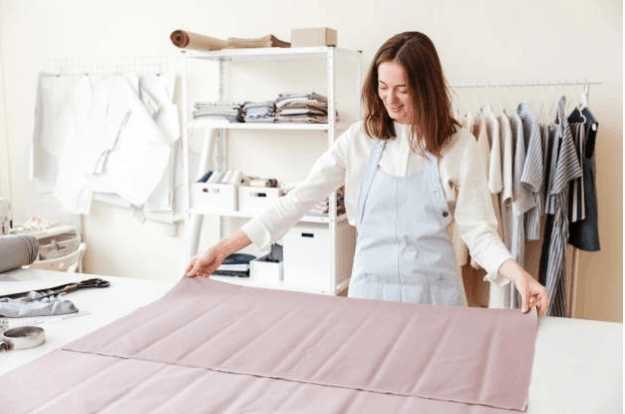 Full-time moms or parents are blessed to spend plenty of time with their kids and see their children grow up day by day. It is an experience that cannot be replaced. The only downside is that, as a stay-at-home parent, you do not have a personal income because you don't work. You have to rely on your spouse for every expense. 
Fortunately, there are now tons of ways full-time moms or parents can earn money without leaving their homes. If you have special talents, skills, or expertise, you can use them to earn a living while taking care of your child. Here are the ways other stay-at-home moms or parents do it.
Make Money off Your Craft Hobby
Got a skill for crafting? You can monetize that skill by selling your creations or services online. Handmade and personalized products have always been popular gift items. They are unique and need a lot of effort to make, making them extra precious.
Examples of handmade products you can sell include artworks, blankets, clothing items, fashion accessories, home decorations, party favors, pet accessories, pottery, and wedding supplies. Since you produce your own products, you have full control of the production process. You can make as many as you want, tailor your products for a specific audience, find cost-effective solutions, or innovate your making process to elevate the quality of your products.
If you're planning to sell makeup, skin-care products, food, or beverages, make sure that you know understand the federal laws that regulate these products. It is illegal to sell items that are ingested or applied on the skin without proper certifications and permits.
Once you have products to sell, you can join online marketplaces, go to social media, or create your own online shop to peddle your wares. Creating your own website to sell your products may be better if you are planning to do this long-term. There are e-commerce platforms that will help you set up your online store for affordable rates. With your own website, you can have more control of your store's design, features, and functions. 
Find Freelance Jobs
The freelance industry is growing day by day, so there is plenty of demand for skilled freelancers. If you are a writer, editor, graphic designer, or web developer, there are tons of freelance job listings waiting for on the internet. You only need to find them.
Head to these freelance platforms to find legitimate projects:
Upwork

LinkedIn

Freelancer.com

PeoplePerHour

Fiverr

Guru.com

Nexxt

Skyword

TopTal
If you are not one of the professionals mentioned above, don't worry; there are still plenty of freelance opportunities for you. Just browse the job listing on the platforms listed above, and take a job that best fits your skill set.
Create an Audience You Can Monetize
Are you a content creator? Or do you enjoy making content on the internet? You may as well earn from your interest by creating an audience you can monetize. How do you do that? You can create a blog, a vlog, or social media accounts to share your content and make money off them.
Nowadays, many content creators make money by producing content on YouTube. They produce entertaining or informative videos, how-to tutorials, and more. Many parent vloggers catalog their parenting journey and share their parenting hacks or life hacks, recipes, and advice in their content. 
If sitting in front of a camera is not your thing, you can also start a blog and share your content there. Blogs can be monetized through ads, affiliate marketing, email marketing, accepting sponsorships, publishing sponsored content, and selling digital products or coaching services. You can even create your own product line to sell to your readership.
It takes some time to earn money through this method because you first have to build a large audience. Gaining a huge following means producing plenty of interesting and relevant content, which needs much time and effort to conceptualize and create.
Do Simple Tasks Online
You can make money online by doing simple tasks that you usually do on the internet. There are companies that will pay you to watch videos, play games, answer polls or surveys, or encode things. Best of all, you don't need special skills or qualifications to do these paid tasks. The more tasks you complete, the more money you earn.
Here are three websites you can visit to find paid online tasks:
InboxDollars will pay you for completing online activities most people do every day. Earn money by completing surveys, playing online games, watching videos, and reading emails. InboxDollars also offer cash-back programs and coupons for online shopping, which you can use to save money or earn back what you spent.
Mechanical Turk is a crowdsourcing marketplace operated by Amazon. Sign up for an account, and take on simple tasks, like identifying pictures that depict buses, to get paid. You can earn a lot by finishing many tasks.
Swagbucks, like InboxDollars, will pay you by doing everyday online tasks. Make money by answering consumer surveys, and redeem gift cards from Amazon, Target, iTunes, and more.
Earning money is now easier with the internet. Full-time moms or parents like you can have their own income without leaving their homes or sacrificing time with their children.