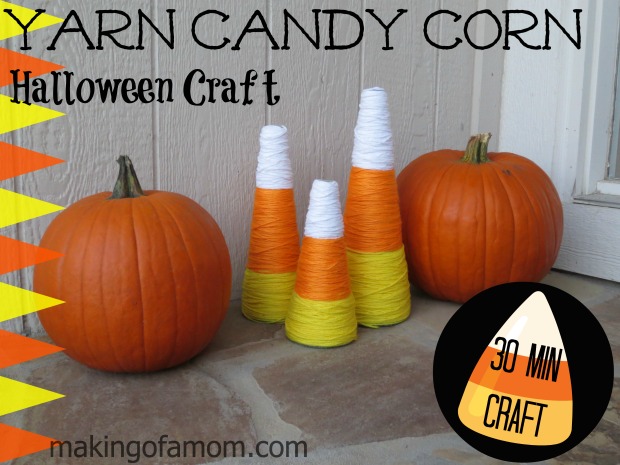 This easy craft will only take about 30 minutes and only involves 2 items:
To start the wrapping of the cones hold the yarn on the cone with a finger and wrap the yarn a few times to secure the bottom in place. repeat this with each layer of color. Once you get to the top of the cone I used a pencil and poked  the end into the cone. This craft is pretty straight forward and easy. I did attempt, in the beginning, to paint the cone with mod podge  but decided it was too messy and not necessary.
Let me know if you decide to make these cute Candy Corns!