I'm currently in the thick of planning a white elephant gift exchange party for some friends. While I'm planning food, activities, seating, the guest list and everything else that I need to think of for the adults, I'm also trying to think of activities for the kids. While the plan is for this to be an adult only party, I do realize some of my friends will be bringing their children (and hey, I have four kids that will be here too) so I'm making a list of activities for them to do as well (in the basement and backyard). While considering my options, I discovered how easy it is to make a DIY Container Catch Game out of empty containers you might have hanging around your house.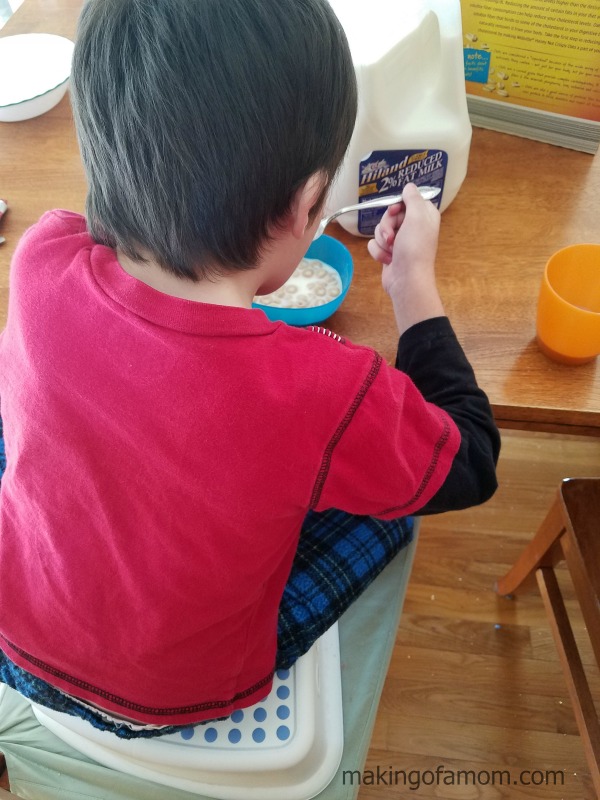 Living in Missouri our preferred milk brand is
Hiland Dairy
, since it is local. We save up our milk containers for a couple weeks in case I think of a project. If I don't think of anything then they get put in the recycling bin. Luckily, when I thought of this game I had a few milk containers waiting to be used.
This project is super simple with a short supply list:
Hiland Dairy Milk Containers
Pencil/Pen for marking
Sharp knife
Simply outline your cutting path. Cut around the spout of the container and down around the front. Make sure you leave the entire handle intact for easy game play. We used the red marker link to show you how to cut, but when you make them for real, use a pen or something with a less noticeable line since you may not cut it all off.
To play simply grab a tennis ball or some other smaller ball that will fit inside the milk container. You will now grab a partner, or several partners and toss the ball back and forth catching it in the container.
This is such a perfect game for the kids at my party for several reasons. It's cheap to make, it can have a ton of players, and everyone can participate. The rules can be flexible, I know kids like to come up with different games and so they can change the rules as they think of them. I now have 10 catching containers set and ready to go for my party, and bonus, plenty for some family fun too.
Hiland Dairy is not only helping me with my party planning they can help you with yours as well. From recipes to ideas, the Hiland Dairy newsletter is packed with holiday party planning tips. Join the Holiday email series featuring tips, recipes, crafts and coupons.  Once you sign up you'll be entered for a chance to win a KitchenAid Mixer!