Disclosure: Disney provided me an all expense paid trip. All experiences and opinions are my own. Yours may differ.
I really enjoy watching nature documentaries, especially the way Disney does it. When you hear the word documentary you might think 'Snoozefest' but Disney makes it as interesting and heart warming as they possible can.
Disneynature BEARS, which is in theaters TODAY, is narrated by John Reilly (most famous in our house for being the voice of Ralph in Wreck it Ralph). He did a good job. He was playful and sincere. This movie really covers the range of emotions. I was laughing during part of it and crying at one point!
BEARS is the story of Sky and her cubs Scout and Amber who awaken from hibernation and set out on a journey to the coast to feed in time to return to their cave for hibernation. There are heart warming moments and heart stopping threats! This lovely story unfolds in the Alaskan mountains.

A great reason to see this film in it's opening week (April 18-24) is that Disneynature will be contributing to the National Parks Foundation. Each Disneynature film has contributed money to some kind of conservation effort, and BEARS will be contributing to the National Parks Foundation – the official charity of America's National parks. This money will go towards protecting wildlife and wild places across America's national park system.
In addition to the Disneynature contribution, the Disney Store will contribute $1 to the NATIONAL PARK FOUNDATION for every BEARS plush purchased between now and 5/11/14. Get your Scout and Amber here.
Also, check out these amazing DODOcases. DODOcase has introduced a limited edition collection of iPad Air, iPad Mini and iPhone 5/5S cases featuring a custom BEARS design. 20% of each sale will go directly to the NATIONAL PARK FOUNDATION. Visit Dodocase to learn more and purchase your own.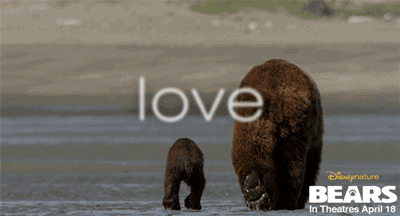 I love that sitting in a theater watching this amazing movie is going to help wildlife in our National Parks around the country. Be sure to see Disneynature BEARS during opening week to participate in this great program. Disneynature BEARS is in theater April 18.
If you would love some BEARS fun then I have it for you! Here are a couple activity sheets for your kids to enjoy.
Enjoy a Bears themed word search.