Are you planning a trip to Canada soon? Chances are that you aren't traveling somewhere cold just to curl up in front of a cozy fireplace and watch the snowfall. Odds are good you are you're going to want to spend some time outside at some point. Canada has amazing outdoor activities such as walking, hiking, skiing, snow shoeing, or just sitting by an outside bonfire.
To help you get ready for your winter Canadian (or any winter) trip, here are some packing tips. Below the packing tips I have done a little research to help you compare and contrast some amazing ski lodges in Canada. With beautiful condos, amazing views, plenty of amenities, the list is impressive and should help you begin to plan your perfect Canadian winter vacation.
Dress/Pack in Layers
When you are traveling somewhere cold, you might think of packing your thickest, fluffiest coats and sweaters. However, you will be much better off packing thinner clothing, and thermals that you can layer. You will still want to wear a coat, but leave your heaviest one behind. Also, be sure to wear your coat, instead of trying to stuff it in your bag, if you are flying. It will be a lot easier to toss it in the overhead compartment, or rest on your lap than it will be to cram it in your luggage.
Don't Forget Accessories
You want to make sure that you remember to pack a pair of sunglasses, chapstick, and even sunblock. Sunblock is not just for the beach. If you are planning on skiing, snowboarding, or doing anything outdoors for a while you will still want to apply sunscreen, to keep your cheeks and nose from getting burned. Make sure to keep your chapstick handy, as the wind can be extra harsh in cold weather, and you will want to keep your lips protected.
Wear Proper Footwear
Be sure to wear quality boots or shoes during your trip. Nothing will ruin a day faster than cold, wet feet. You will want to wear boots that are waterproof. Possibly consider going up half a size or so, so that you will have room for an extra layer of thick socks. Do not hesitate to pack a couple extra pairs of quality, wool socks. They do not take up much room, and your tootsies will thank you for it!
Grab a Warm Bath
Want to hear an awesome cold weather tip? When you're vacationing in Canada and it's a little bit colder outside, make sure you grab yourself a warm bath. There is something exciting about relaxing in a tub of warm water.
Heading on a retreat to Canada? There are lots of places that consider themselves luxurious, but only a few locations measure up. I have outlined some of the best luxurious Canadian retreats available. There is no reason you can't vacation year-round thanks to these amazing destinations.
Luxury Canadian Retreats to Consider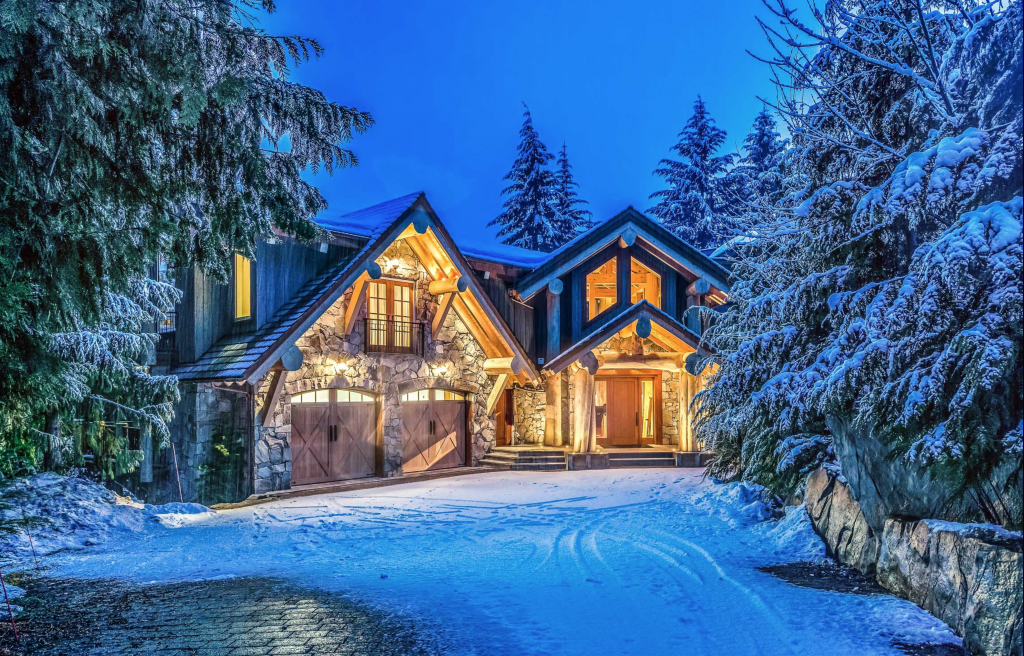 Creekside Villa
This beautiful Western Red Cedar mountain retreat has numerous fireplaces, and mountain views. It can accommodate up to 12 guests. This Canadian retreat is perfect for spending time with family, lots of room.
Nita Lake Estate
This fabulous rental is located just minutes from the ski slopes and is full of floor to ceiling windows for your viewing pleasure of Whistler mountain. This retreat location is perfect for the anyone who loves natural beauty and spending time outdoors.
Compass Point 7130
Equipped with a media room, billiard room, and an outdoor hot tub, this luxury residence is perfect for those that are looking to spend a little extra time indoors. You won't want to leave this place.
Altitude 170-9
This gorgeous three-bedroom condo is just a three minutes' walk from Mont Tremblant's village. Included is parking space for two cars and your very own private elevator. Privacy is awesome, this this place will be perfect for your next Canadian vacation.
Horstman Lane
This custom-built luxury home is seated on the ski home trail in Whistler. It has copious amounts of natural light throughout, as well as an outdoor fireplace and hot tub. If you're going to vacation in Canada, this is a top place to check out.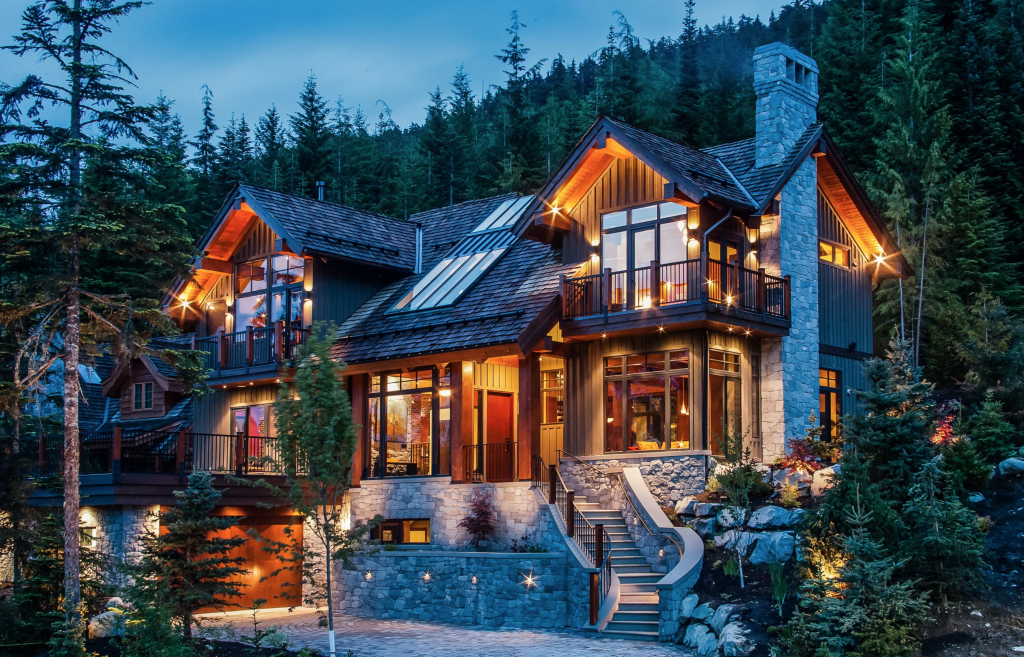 Totem Chalet
With four floors, curved walls, and a totem pole in the middle of the three-bedroom log home, this little piece of luxury will have you reminiscing of your childhood treehouse. Ah, this chalet is so beautiful, you'll want to vacation to Canada every year.
I have to admit that all these places in Canada sound amazing, especially for planning a ski vacation. I have only ever been to Canada in the summer, so this is definitely on my bucket list. I love that there are tons of condos incredible amenities, tons of space for family and friends, and gorgeous views to choose from. You can't go wrong with any of these options. Perhaps vacationing during the winter months in Canada will be pretty amazing after all.