I received compensation and product for sharing this review. All opinions are my own.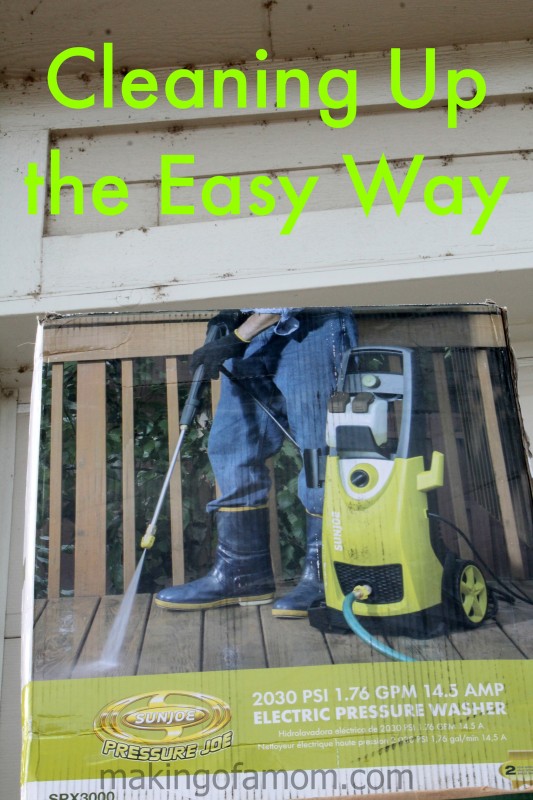 When we first moved into this house in Missouri we were plagued with teenage pranks at night. At different hours in the middle of the night people would ding dong ditch our house, or bang on the front door. One time they even rang the doorbell a bunch of times and then sprayed the front porch with silly string. We aren't sure who was doing this, or why they were doing this. Perhaps there used to be teenagers that lived here and they didn't know they had moved. Who knows. Anyways, after a couple rounds of this we decided to leave our porch light on at night thinking they would be less likely to approach our front door with a light shining down on them. Sure enough the lights worked, but it also created a healthy eating environment for spiders and other critters. Now our porch looks like an insect war zone in the mornings with bug carcasses strewn about. This true all the way down the front of our house as well as we have lights across our driveway. I was glad to be done with the pranks, but now had new issues.
Before the
Sun Joe Pressure Washer
came into our lives we would use a broom and sweep away the cob webs and bug bodies a couple times a month. It was hard work and took some time. I was really excited when the opportunity came up to receive this Sun Joe Pressure Washer to review because I knew it's purpose immediately.
The Sun Joe comes with a little bit of assembly required.  It's basically screwing some parts on. It only took about 15 minutes to put it together and we were ready to get washing the front of our house! One it was assembled my kids starting calling it Mike (after Mike Wazowski, it does look like a happy little monster), so meet Mike, our pressure washer.
The Sun Joe Pressure Washer comes with 4 different pressure nozzles and a nozzle for soap (it makes it sudsy). I love how easy it is to use and control. A few year back we borrowed a gas powered pressure washer and it was a beast. Always running even when we weren't spraying and so loud. This pressure washer is electric, when you aren't spraying it turns off the motor and it isn't too loud. Check out all the features from the Sun joe website: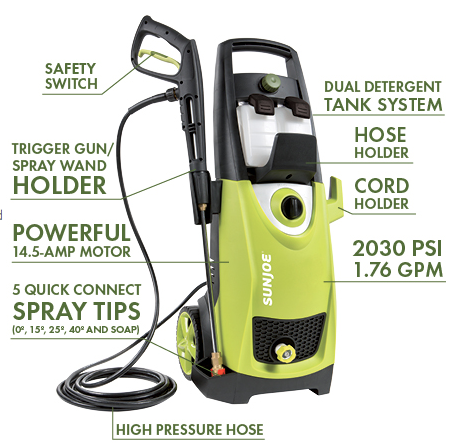 The Sun Joe Pressure Washer worked great on the front of my house. We tried all the different nozzles (except soap because we didn't have any to put in the machine). My husband kept commenting how much he loved it. I'm glad he loves it because my next project for him is to refinish our wood deck! Happy spraying, honey!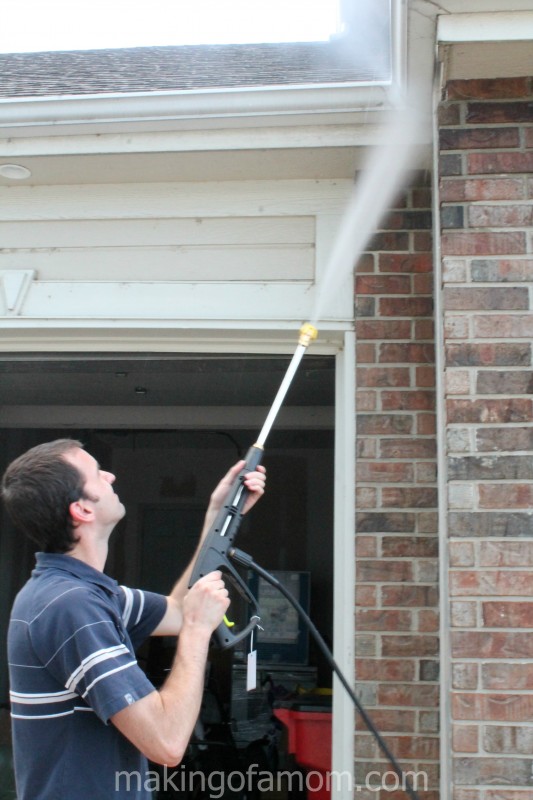 The Sun Joe Pressure Washer is available on the
Sun Joe site
and is also the
#1 pressure washer on Amazon
. We love it at our house and definitely recommend it.