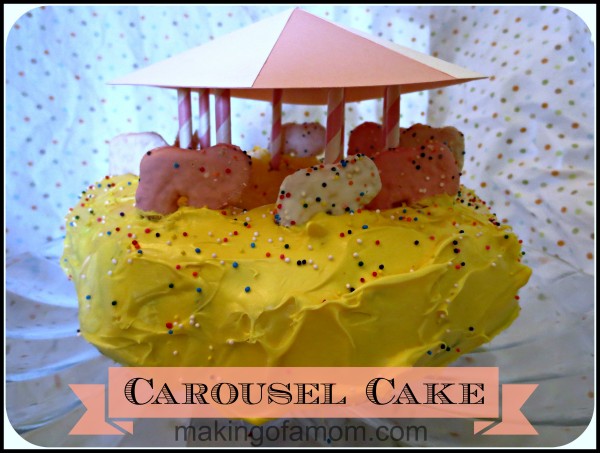 1 10 inch Bundt Cake
1 10 inch round cake board, covered, or a large plate (I used my cake stand)
1 container (16 ounces) white frosting
Assorted animal shaped cookies
Assorted candies and decors
Colored or striped drinking straws
Paper for carousel roof
Make cake according to recipe (this chocolate cake,or white cake is yummy!)
Place cake on prepared board
Tint frosting whatever color you wish. Frost cake.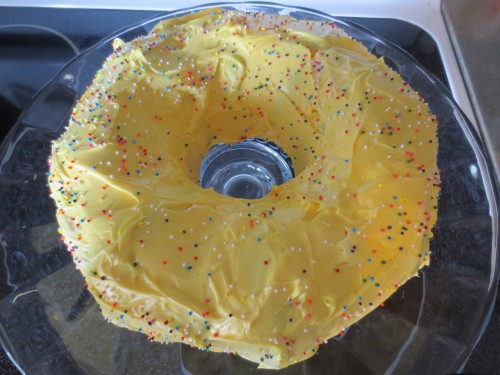 Outline animal shaped cookies with decorator gel if desired. Sprinkle candies onto cake.
Place straws around cake. Place animal cookies next to straws. Place roof.

Instructions for roof: Cut out 7 1/2 inch circle from
construction paper. Cut one slit from outer edge to center; take cut edges. For a two toned carousel roof cut another 7 1/2 inch circle from another color of construction paper. Cut into 8 wedges, glue alternating wedges onto first circle.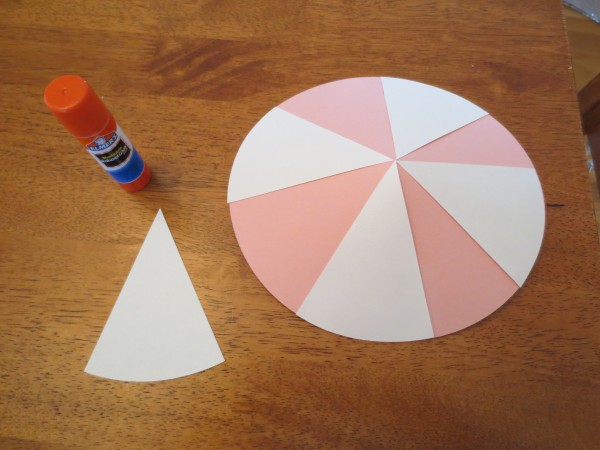 Download the cut files for the carousel roof below.