I have decided that there is no place where an adult can feel young again like a performance of Blue Man Group.  I  decided that for my husband's birthday I was going to do something a little different and go all out.  We would head into the city, go to dinner, walk around and enjoy some entertainment.  We like fun and we like funny!  I knew that he wouldn't enjoy a musical near as much as I would so I figured I would look for something that was a little more his style.  That didn't mean it had to be something I wouldn't enjoy too!  I had been wanting to take him to Blue Man Group ever since we move back to Boston.  I had gone while I was in High School and I just remember it being so much fun. I loved that it wasn't just a sit there and be entertained show- it was something that everyone could get involved in.  Most of all I remember the end was just a pure party like nothing you could ever recreate on your own!!  I knew my husband would love it!
I decided that I wasn't going to tell my husband that we were going to Blue Man Group.  First of all because I knew he would ask me about it and I wanted him to go in not really expecting anything.  Second I just wanted to surprise him- the guy loves surprises and I don't do them for him much.  It was really hard to keep this secret but even while we were walking around Boston-passing billboards advertising the Blue Men I held my tongue.
He was pretty happy when we walked into the Charles Playhouse!  As we entered we waiting in the lounge before we were escorted to our seats.  We shared a Shirley Temple-this is our special drink that we toasted to at our wedding so it is always a special moment when we share one (I love that you can bring snacks and drinks inside with you!)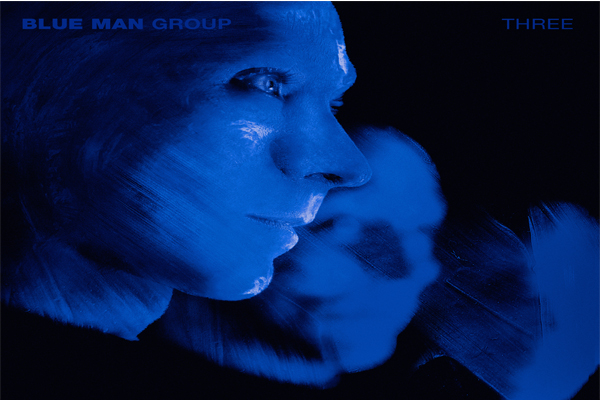 Our seats were fabulous.  We were right behind the "splash zone" and had a perfect view.  Every seat in the Charles Playhouse provides an amazing view.  It's a medium size theater and the blue men really involve the whole audience.  The show was incredible, even better than I remember!  There is so much art and music involved in the show.  Interpreting the body language of the blue men is so much fun, it is incredible that they use no words but say so much. There were no slow moments just laugh after laugh of pure enjoyment. Honestly I can't believe it had been so long since I had been to The Blue Man Group.  I guarantee not too much time will pass before I visit again.  I love that the show has changed with the times and trends but stayed true to its original goals and purposes.  My favorite part was still the "party" at the end.  I couldn't help but get to my feet, dance to the music and feel like a kid again.  The whole show builds up to this moment in my mind.  The creators of the show were very bright in their understanding of how the audience would feel. I knew that if I left before the big party at the end I would feel unfulfilled, like something was missing.  I would have had laughs and rhythms bouncing around in my head with no way to escape.  The celebration at the end allows the audience to really get all of that fun out-in a socially appropriate way!  Ha!! With toilet paper of course!  Oh I love what they have done.  I just pictured my children there and knew that it would be something that we can all enjoy together in the near future!
If you are anywhere in New England you will want to make the effort to enjoy The Blue Man Group.  No matter who you are, it is exactly what you are looking for!
Boston is having some awesome special events in the next few weeks!!
 School Vacation Week– enjoy facing painting, deals and afternoon shows.
Special shows and fundraising for Autism.
Check them out!!