Save Money with Biotera Pro Series
*This is a sponsored post on behalf of Naturelle all opinions are 100% my own.
Saving money is something that I started doing as a way to help my family when everything else we knew as normal was whisked away within a few months. Four years ago I received the absolute worst news ever, or so I thought at the time.  It was a hard blow to take, but my teaching job would be over at the end of the year due to budget cuts.  So here we were a family of three, that was loosing roughly $25,000 a year until I could find a new teaching job.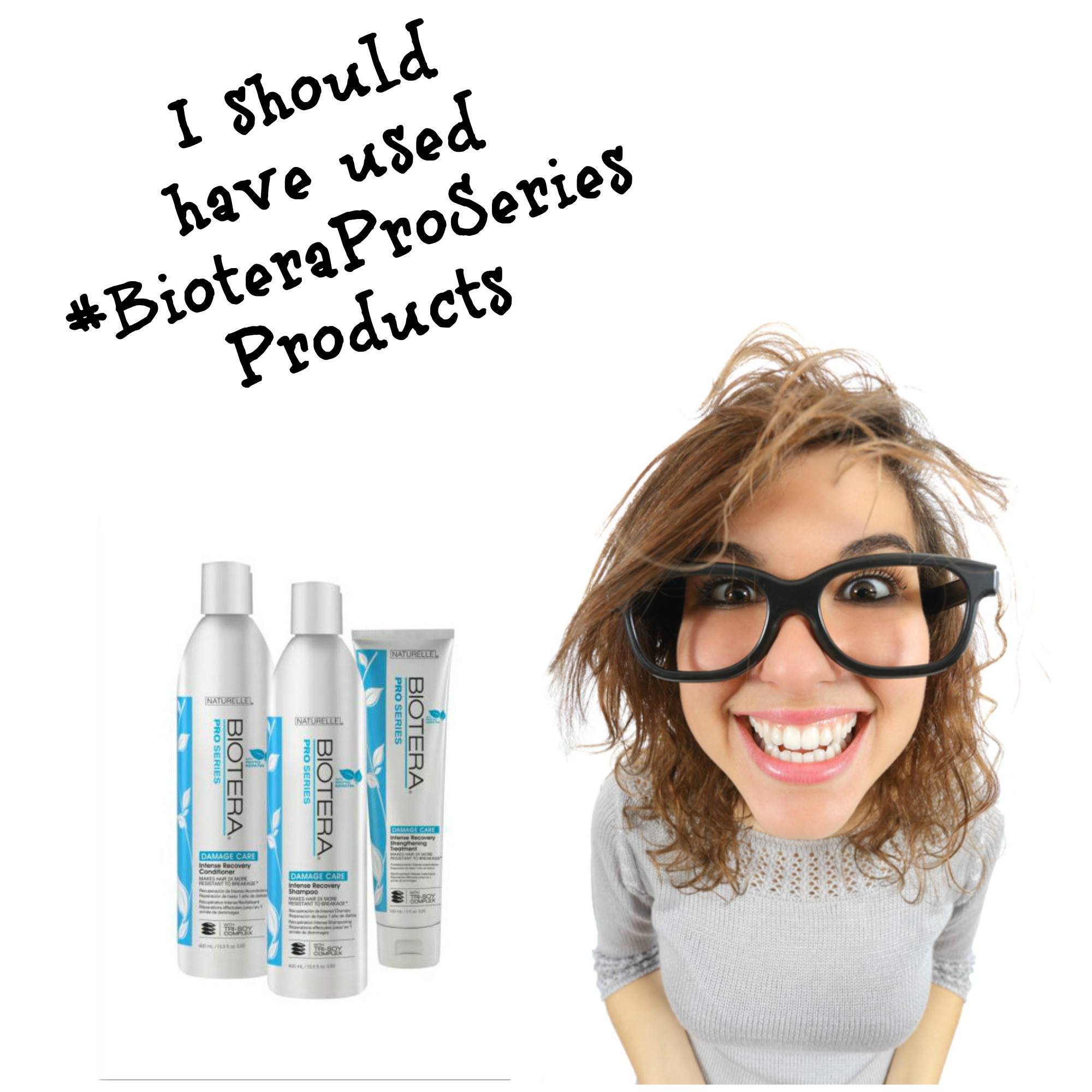 Little did I know that I had always been frugal, but becoming more frugal was as easy as 1-2-3. We had to take a hard look at your finances and things that you can cut out, buy a cheaper brand of, or even ways to help you save where you can, so you can splurge on what you want.  Fast forward four years later and I'm still not in the classroom, but I am more frugal than ever and work from home.  I still have days that I miss the classroom and the kids, but saving money is something that is easy to do with one of my favorite hair products!
A few months ago I brought you Biotera Hair Care Products from Naturelle! Since then, I've upgraded to Biotera Pro Series and couldn't be happier with the way my hair looks and feels!  Biotera has raised the bar in hair care to a whole new level and with the Biotera Pro Series their is a perfect collection for your hair type.
Biotera is a salon-quality botanical hair care brand from Naturelle, and their new PRO Series takes damaged hair and restores it back to health. Everyday our hair is weakened from heat styling and of course chemical processing every few months, with the help of the Biotera Pro Series we can repair fragile, over-processed strands and get them looking and feeling great!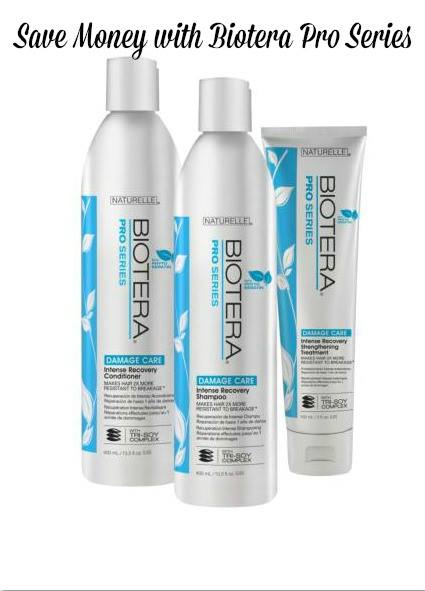 The Damage Care line provides targeted reinforcement to the inner cuticle layers, helping to rebind and reform damaged hair. This intensive reconstructive process helps transform broken, brittle hair into silky, smooth, resilient tresses.

The Damage Care system includes three formulas, all of which are color-safe:
Biotera PRO Series Damage Care Intense Recovery Paraben-Free Shampoo (13.5 oz)
 Biotera PRO Series Damage Care Intense Recovery Paraben-Free Conditioner (13.5 oz)
Biotera PRO Series Damage Care Intense Recovery 5-Minute Strengthening Treatment (5.1 oz)
It has an advanced blend of botanical ingredients that is heavenly and my hair looks amazing! All three formulas are color-safe which I LOVE, we won't discuss thee gray hair situation. Where else can you get great salon quality hair products for under $10?? So why not Save More and Spend Less and order your own Pro Series from Naturelle today or pick them up at your local store!
Be sure to follow Biotera on their social media channels and watch the hashtag #bioterapro to stay up to date with their latest technological advances.
Giveaway Details
You must be 18 years old and is open to US . You will have 24 hours to claim your prize before a new winner will be chosen. You can email me at smslwithheidi at gmail (dot) com. The winner will be drawn using Rafflecopter. This giveaway is sponsored by Save More Spend Less and Bioterra Pro Series/Sally Beauty. It is not affiliated with Facebook/Twitter/Pinterest/Instagram in anyway.
Winner will have to provide the following:
name, telephone number, email address, and shipping address to claim their prize. If one entry is found to be invalid, all other entries from that person will be deleted.
Ends 3/24/15
US only 18+
 *This is a sponsored post on behalf of Naturelle all opinions are 100% my own.