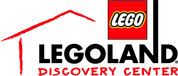 One reason my kids love going to LEGOLAND Discovery Center in Kansas City is because the area of town it's in. A place called Crown Center that holds the Hallmark headquarters, shopping, restaurants, Sea Life and a lot more fun including LEGOLAND Discovery Center.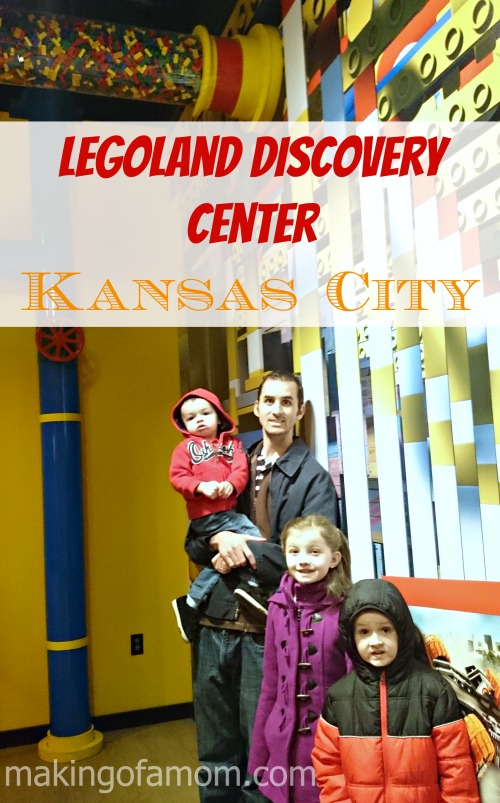 We have been to LEGOLAND Discovery Center several times. There are a lot of different activities to do once you are inside. This attraction could take about 3-5 hours depending on how much your kids love legos. So without further ado, here are all the fun things you will find inside LEGOLAND Discovery Center in Kansas City.
When you arrive at LEGOLAND you will ride an elevator up to the "LEGO factory". Here you can learn all about how the bricks are made including seeing the work of a Master Builder. Occasionally the builder will be in his office so you can see him work.

After leaving the LEGO factory you head into line for the first of two rides at LEGOLAND. This ride is the best (in my family's opinion) and when it isn't busy you can ride it several times! Kingdom Quest is a ride where you each get your own laser gun and have to shoot the trolls and bad guys before they get you. Score is kept, so do you best to win bragging rights!
Temporarily there is a Star Wars display complete with your favorite characters and scenes throughout the films.
Approximately every 15 minutes there is a 4D movie shown in the theater. There are several different movies that play throughout the day so you may just want to stay put in the theater for a little while and see them all.
Take a walk through LEGO Kansas City Miniland! Through a hallway there is a spectacular LEGO Kansas City filled with all the major landmarks you and your kids will recognize! Of course, at the end of the city is the Emerald City and Dorothy's house. We used to live in Kansas so the Wizard of Oz references to the area we live in never get old!

If you have a LEGO racer amongst you, you will want to spend a lot of time building the perfect car and racing it on several of the tracks. One of the tracks is official with a starting line and timer. The others are simply test tracks that test your cars skills.
Hungry yet? Stop by the cafe for a meal or snacks.
Love LEGO Friends? There is a complete house and activities to do set up, including some LEGO baking and karaoke.
There is a huge play place inside LEGOLAND Discovery Center. Make sure you have socks to wear (or you can buy some at the cafe) and let your kids run free. My daughter always spend the majority of her time playing there.
Want to become a Master Builder yourself? Take the Master Builder Academy and you will be well on your way. The class is free but if you want to keep whatever LEGO set you build, that will cost you.
My toddler's favorite place is the earthquake tables. Can you build a structure that could stand up to the San Adreas fault? Check it out here at the earthquake tables.
The second ride in LEGOLAND is called Merlin's Apprentice Ride. Prepare for a workout! Pedal as fast as you can to get your chair soaring in the sky. There is a height limit so your littlest ones won't be able to ride.

As you exit LEGOLAND you will be spit out in the gift shop. A room filled with LEGO sets, characters, pieces and more! You can probably find whatever you are looking for here.
If you live in Kansas City (or any other location of a LEGOLAND Discovery Center) make plans to visit! Be sure to buy your tickets online for a discount! And if you are still thinking of gift ideas for your family, season passes are only $35 on sale now through January 3rd!