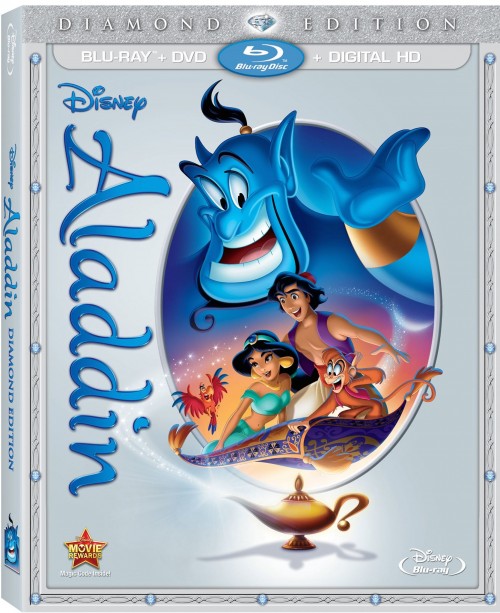 Growing up I loved Aladdin. It was one of my very favorite Disney movies because I thought the music was so fun and of course the Genie was a hilarious character.
The Diamond Edition of Aladdin is coming!! Get ready for some enhanced goodness and awesome new bonus clips! You can get Aladdin on Disney Movies Anywhere and Digital HD on September 29. See why I recommend that version here.
Something that I'm so excited about with this Diamond Edition are some of the bonus features coming out, including a lovely tribute to Robin Williams.
I also really like the bonus features with Ron Clements and Jon Musker discussing the film. I have been blessed to interview them when I went to LA for a trip centered on The Little Mermaid. Take a peek here:
Aladdin comes out of the vault on blu-ray combo on October 13!