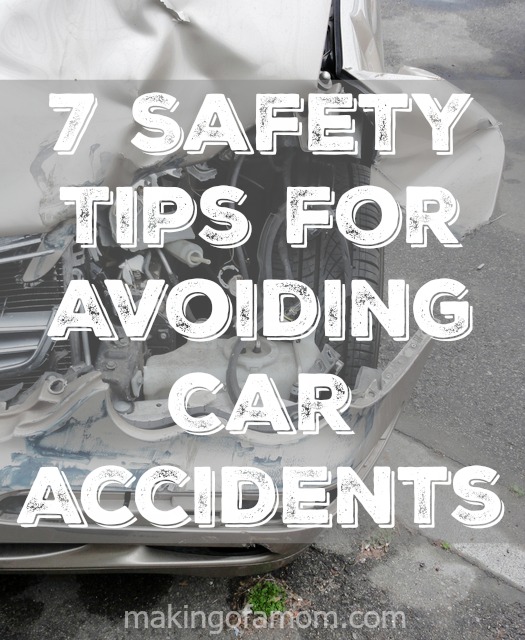 Safety tips for avoiding car accidents can seem pretty easy to understand. However, millions of people drive distracted every day. 
Injury trial lawyers
 note that in 2015, close to 3500 people died in accidents related to distracted driving. While some car accidents are unavoidable, some are not. Use these safety tips for avoiding car accidents if you can.
Keep Your Eyes on the Road
If there's one safety tip that makes complete since, it would be to keep your eyes on the road. No looking at your radio, messing with the buttons in your car, trying to talk on the phone, or anything else along those lines. Your eyes should always be on the road!
Make Sure Your Car is in Tip Top Shape
Before you decide to head out on any extended road trip, you should always have your car double checked for issues. Not to mention, you should always make sure your car is in tip top shape anyways. I would recommend making sure your car is equipped with the top of the line safety features such as back up cameras, parking sensors and more.  TadiBrothers can help you get the safety features you want.
Practice Safe Driving
If you are not comfortable with your current driving experience, you can always drive with someone else until you feel more comfortable. There are also other ways you can practice safe driving. Wear your seatbelt, pay attention to stop signs, and so on. Practicing safe driving can help you avoid a car accident.
Know the Laws of the Road
It's hard to be a safe driver and avoid car accidents if you're not familiar with the laws of the road. Believe it or not, but some laws of the road change as you cross state lines. Know what's going on before you head out, doing a little law of the road research never hurt anyone and could help you avoid a serious accident.
Get Familiar with Traffic Patterns
If you'll be driving on a new-to-you-road, you will want to get familiar with the traffic patterns. Traffic patterns have to do with how slow or busy a road is at any given time. Even if you will be frequenting a road quite often, it only makes sense to understand the traffic patterns of the road.
Keep an Eye on Road Conditions
Always check the weather if you will be driving during the winter months. Road conditions can change in the blink of an eye, whether it's winter or not.
Pay Attention to What's Going On Around You
While you need to keep your eyes on the road, you should still know what's going on around you. Is the car in front of you swerving? Is it raining too hard and do you need to stop? Paying attention to what is going on around you is so important while driving.
Limit Distractions as Much as Possible
If you can avoid it, only focus on the road, as I mentioned before. This goes out to the mom who has kids in the background, although they may be loud, try and focus on the road. Providing an activity book or snacks may help them stay entertain and be less distracting. 
And it only makes common sense that everyone knows that accidents cannot always be prevented. If you find yourself with a wrecked car, consider selling it to junkcarmedics.com. However, if you can do your part to keep everyone safer, then you should.