We are only a month into the new school year and my kids are already sick of having sandwiches for lunch. I like sandwiches because they are easy and relatively mess free. I put on my thinking cap to come up with some fun school lunches that weren't sandwiches. I thought of my kids favorite foods and I came up with these three great options but found that they were messier than a sandwich. This means I have to remember to throw in a
Wet Ones
 singles into their lunch boxes to wipe their sticky fingers or potentially messy lunch tables.
Wet Ones is cleaning up my kids' school messes
.
3 Fun School Lunch Ideas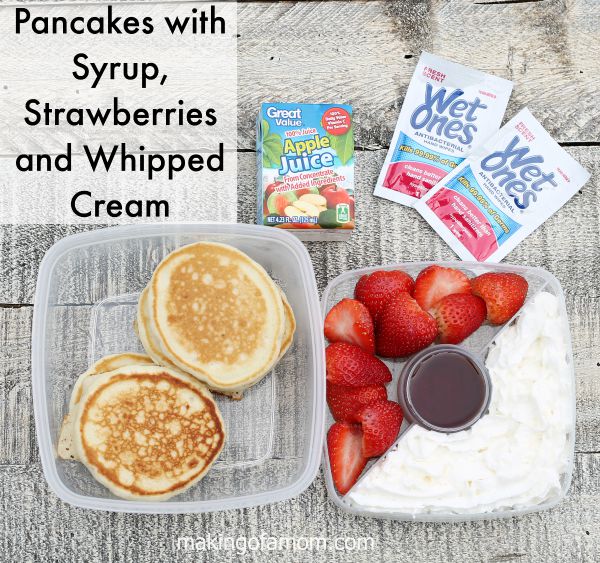 The first and probably messiest is pancakes with syrup, strawberries and whipped cream. My kids love pancakes so this is perfect for them. I found this handy sectioned container at Target when I bought my Wet Ones. My kids can dip their pancakes in the syrup and whipped cream and pick up the strawberries to eat them. This could be a sticky mess but if I throw in a couple Wet Ones singles, it shouldn't be a big problem. My kids are super excited about this one.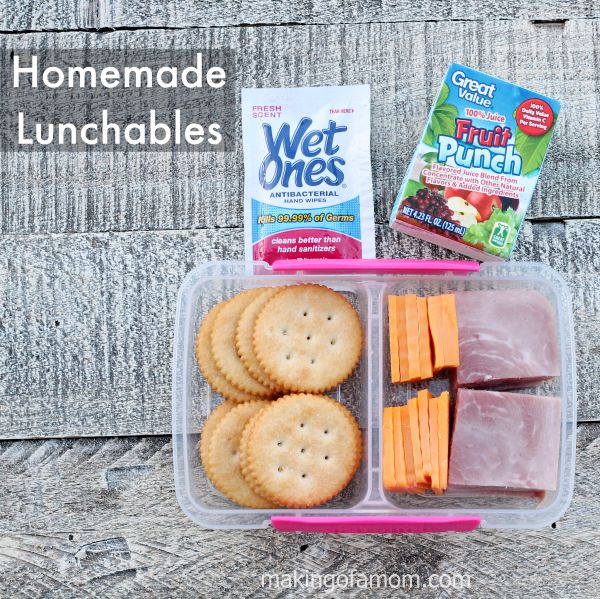 Lunchables are a big deal at my house. Making them from items we have in our fridge is more affordable. Get your child's favorite kind of lunch meat, favorite cheeses and favorite crackers and BAM you have a homemade lunchable. Throw in a baggie of grapes or carrots to round out the lunch. Wet Ones singles will clean up the fingers when the lunchable is gone.
This lunch got cheers of joy when my son saw it. Mini bagels are so cute and easily fit into a plastic container. Spread your child's favorite topping and put a couple in the container to go. Add a fruit cup to bulk up the meal. Wet Ones can wipe up faces and hands covered in cream cheese and have your child ready to get back to learning.
I love that Wet Ones allows me to make all kinds of different lunches for my kids without having to worry about how messy they will be. I can stick a Wet Ones On-The-Go pack in their backpack for bigger messes and the singles in their lunch box for smaller messes. I'm excited for this new chapter of fun lunches!
What fun non-sandwich lunches are you making your kids? What lunches make you #WishIHadAWetOnes?
This is a sponsored conversation written by me on behalf of Wet Ones®. The opinions and text are all mine.