This post is sponsored by Pepto-Bismol. All opinions are my own.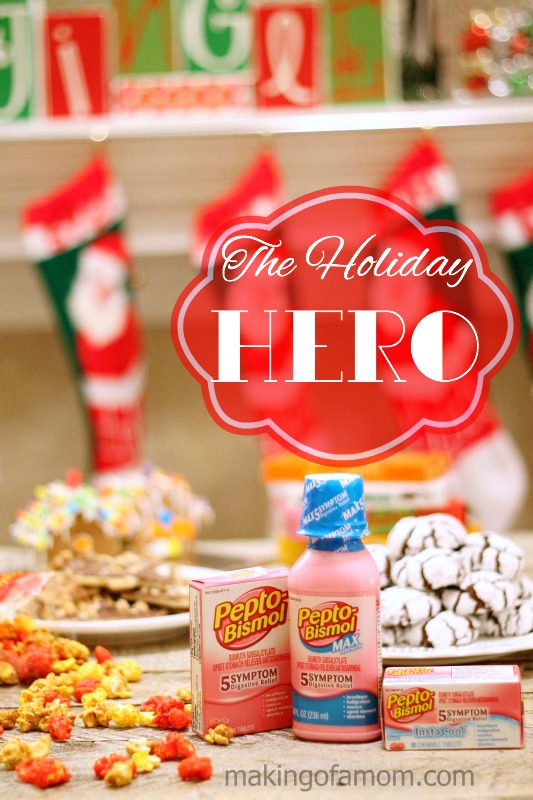 During the holiday time, food is one of the main players in celebrating. With parties and gifts, food is one of the stars of the show! I know I'm super excited about all the meals and treats I will be eating over the next couple of weeks.
One of my favorite cookies to put on my goodie plates to give away are Chocolate Crinkle cookies. You know the chocolately cookies coated with powdered? YUM! So I wanted to share the recipe with you.
Chocolate Crinkle Cookies
Ingredients:
1 cup unsweetened cocoa powder
2 cups white sugar
1/2 vegetable oil
4 eggs
2 teaspoons vanilla
2 cups all-purpose flour
2 teaspoons baking powder
1/2 teaspoon salt
1/2 cup powdered sugar
Directions:
In a medium bowl, mix together cocoa, white sugar, and vegetable oil. Beat in eggs one at a time, then stir in the vanilla. Combine the flour, baking powder, and salt; stir into the cocoa mixture. Cover dough, and chill for at least 4 hours.

Preheat oven to 350 degrees F (175 degrees C). Line cookie sheets with parchment paper. Roll dough into one inch balls. I like to use a number 50 size scoop. Coat each ball in confectioners' sugar before placing onto prepared cookie sheets.

Bake in preheated oven for 10 to 12 minutes. Let stand on the cookie sheet for a minute before transferring to wire racks to cool.
It's fun to have times like these of plentiful good food, but do you have a plan for afterwards?  If you over-do the good food and yummy treats and end up feeling yucky, Pepto-Bismol can come to your rescue!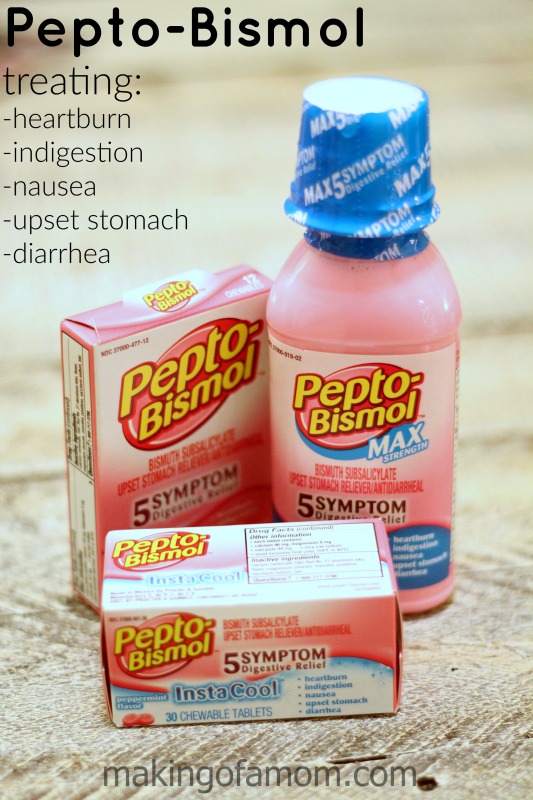 In my case eating a lot of chocolate gives me heartburn. My husband gets an upset stomach when he over eats, and let's face it, it's easy to over eat during the holidays. I love that Pepto-Bismol comes in liquid and chewable forms. Chewable tablets are definitely my favorite form, especially the InstaCool tablets. Don't let your holiday goodies get you down. Keep Pepto-Bismol on hand to be your Holiday Hero!
What holiday foods are you most looking forward to this year?