This post is sponsored by Word Addiction. All opinions are my own. Yours may differ.
The last few months of school were pretty rough on my kids. Not being allowed to be at school with the friends and teachers they love, and having to do it all at home with all those distractions (read: a 3 year old sister). They had a hard time with the methods used to finish out the year. I wish I had found a fun way to get in some of their English subject requirements a few months ago, but now I have! The fun is in a free app called Word Addiction (found in the
Google Play
and
Apple app stores
).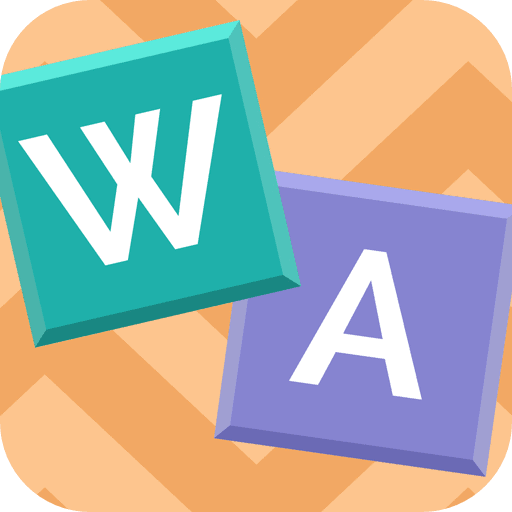 My middler schooler used her computer a lot for most of her classes. She was able to work through the videos, assignments and tests and finish really strong, even earning an achievement award. My elementary kids struggled more. Their assignments were printed out, so they had dozens of worksheets. Everyday they covered most subjects, but the "fun" ones were left out more. Art and music got left in the dust (unless you count dance parties while doing the dishes), while reading, math and writing took center stage in their day.
School ended about a month ago and it seems like the last three months of school and now summer break don't look very different. We're still at home most of the time. I'm still asking them to read and do some math assignments, and the kids are grouchy. I don't blame. There should be a huge difference between going to school and being on summer break.
Even though it's summer I don't want to let educational things slide. Luckily, Word Addiction is a fun way that my older kids can have some fun and sneak in some spelling and vocabulary while they are at it. Word Addiction is a fun app that reminds me of scrabble but with some really fun differences.
Instead of having a small limited number of letters to use, Word Addiction allows for many, so you can really get clever in your word planning. Another fun difference is the "Roll" feature that tells you how many letters you may use. This will foil an attempt at really long words to pull far ahead in score. You'll have to be more clever in your use of the tiles. On one turn my daughter found a way to use her four tiles to create a few different words from previous words, earning her a huge score in that turn.
The "Pass and Play" option works perfectly for these two. While my daughter loves to read and will happily do it all day, my son doesn't really want to read as much, so this is a fun way for him to get some educational time with words, with his smart sister who he tries to outwit.
With different difficulty levels the game is great at adjusting for when younger kids are playing to when adults are playing.
There is also a "play with a friend" option, so get your friends and family signed up with the game as well! You can find them in the app and play together on your own devices. You can also choose a "random opponent" which will pull from other users of the app. I've tried this a couple times and some random people are very active and will play and others are not. I think getting your friends to also download the app or the pass and play option work best for an active game.
Word Addiction will be a fun tool for us to use, especially this summer, to have some educational fun. This is also going to be great on road trips and an upcoming flight we have, as they can pass the phone from seat to seat. Download Word Addiction and get started today!