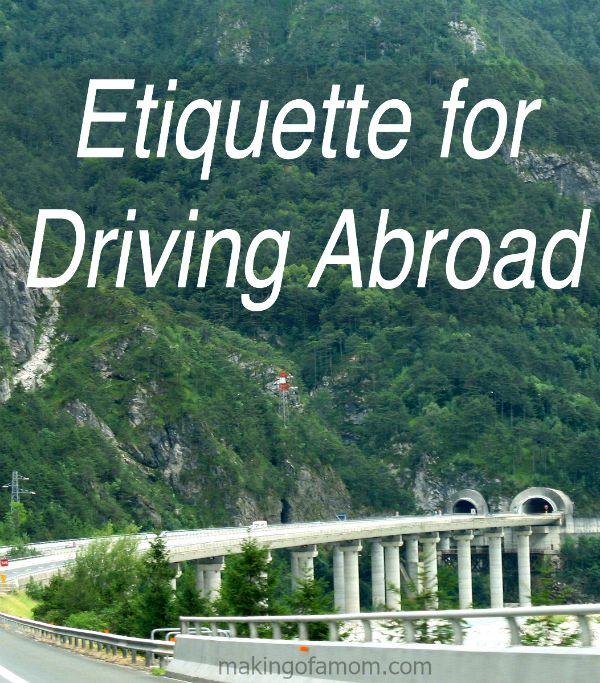 Do you think that navigating our 4-lane freeways and extra wide junctions in the US is difficult? How about driving in the UK, where there's a roundabout every couple of miles, or in Egypt where roads can actually have up to 8 lanes – but no road markings to separate them!
Driving abroad is fraught with perils if you're expecting it to be like driving back home. Everywhere has their own laws, which can be very serious – things that might get you let off with a misdemeanour back home can lead to hefty fines in stricter countries, and things you might not even consider things can lead to jail time, like hitting one of the many cows you'll find crossing India's roads.
Equally important to the laws, however, are the customs – those unwritten rules that all the locals seem to know, and which make driving so much more relaxing if you know about them. Things like driving 'aggressively' in India (seriously, allow people to pull out in front of you and you'll never move forwards), braking and changing lanes at the last second on Italian motorways, and that you're expected to use the shoulder of a 2-lane highway in Mexico to let a faster vehicle pass.
Reading up on both the local laws and customs before you head off abroad and hire a car can save you frustration, fines and possibly even an accident. You can find out all about driving in particular countries from the Traveller's Guide to Driving Etiquette at http://www.accidentadvicehelpline.co.uk/driving-etiquette/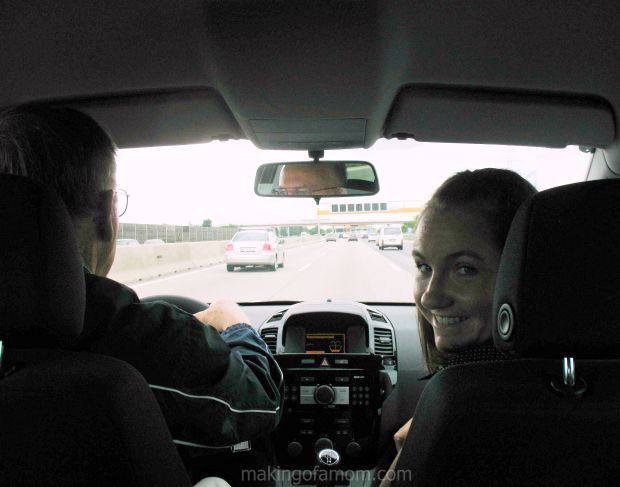 I wish I had that traveller's guide before my European driving adventure. A few years ago my husband needed to go to Vienna, Austria for a three-week business trip. We decided that our whole family would go (Myself and two children). Once my parents heard of the trip they jumped on board as well. Since we were going to be there for two weekends we decided to take a road trip to Venice, Italy one of the weekends.
The day of the trip my Dad and I took a taxi to the Airport to rent a car. We then picked up the family in an awesome Mercedes and headed off for Mestre, Italy, about a six-hour road trip. I had printed directions at home before we even left for Austria in hopes that we would make the trip. We also bought a road map once we were there.
When we were on the autobahn we didn't have a clue what we were doing or what the speed limits even were. We decided it safest to keep up with the flow of traffic. Luckily, where we were everyone drove on the side of the street we were used to. I was a tad nervous during the trip just from our lack of knowledge, but it turned out fine. It was such a gorgeous road trip through the Italian Alps. I'm glad a took a couple of road trip pictures to help us remember that trip. Looking back it seems crazy we actually went through with the trip. We didn't really have a clue what we were doing but it was a magical time in Venice and a beautiful drive both directions.
In the future I will definitely read the Traveller's Guide to Driving Etiquette so that I can be better prepared and informed for my driving and traveling needs. Information is power, especially when it comes to driving in a foreign land!