Disclosure: Disney provided an all expense paid trip. All opinions and experiences are my own. Yours may differ.
During my trip to Los Angeles last month we watched a ton of movies, including the soon to be in theaters Disneynature BEARS. After watching the film we headed to the LA Zoo to check out some real bears as well as some other cute creatures on exhibit.
The LA Zoo treated up wonderfully by providing limo golf carts (instead of 2 rows there were 4) for us to ride around the zoo. They also gave us a beautiful lunch while we were there.
I also want to point out that if you followed me on Instagram you noticed I had a whole "Brown Bear, Brown Bear" theme going on. After viewing Disneynature BEARS we were each given a bear cub stuffed animal. These cubs are some of the stars of the BEARS film. I received Amber. So Amber makes an appearance in a lot of my zoo pictures.
The Disney Store will contribute $1 to the NATIONAL PARK FOUNDATION for every BEARS plush purchased between now and 5/11/14. Get your Amber and Scout Cubs here.
First up at the zoo was visiting Dolly, the LA Zoo's California Condor. She recently turned 3 and had a big party. She is part of the LA Zoo conservation program for California Condors and educating the public about California Condors. She is unable to fly so she has become an Ambassador for Condors everywhere.
While at the California Condor Rescue Zone we learned about how sick birds are treated as well as how they give them they routine physicals to make sure they are in tip-top shape.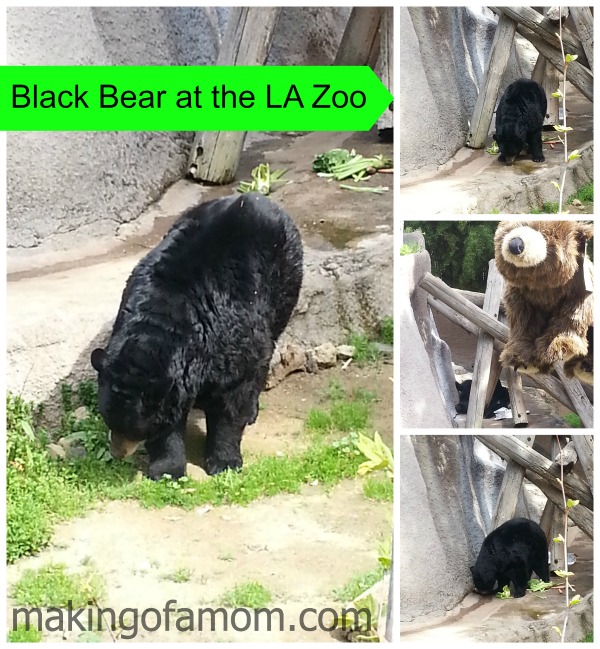 Meet Ranger the Black Bear at the LA Zoo. He is 17 years old. He was sleeping a little when we first showed up but then his zoo keeper threw him some nuts and he was happy to strut his stuff for several pictures. In captivity Ranger has a few good years left of his life. If he was in nature he probably wouldn't have survived to see 17.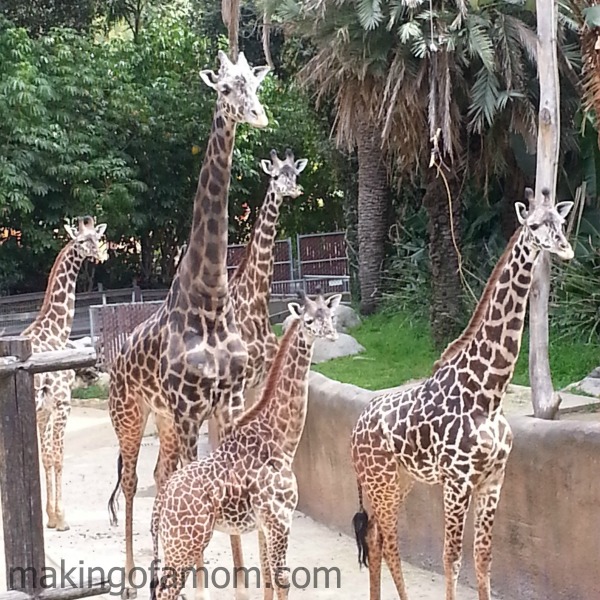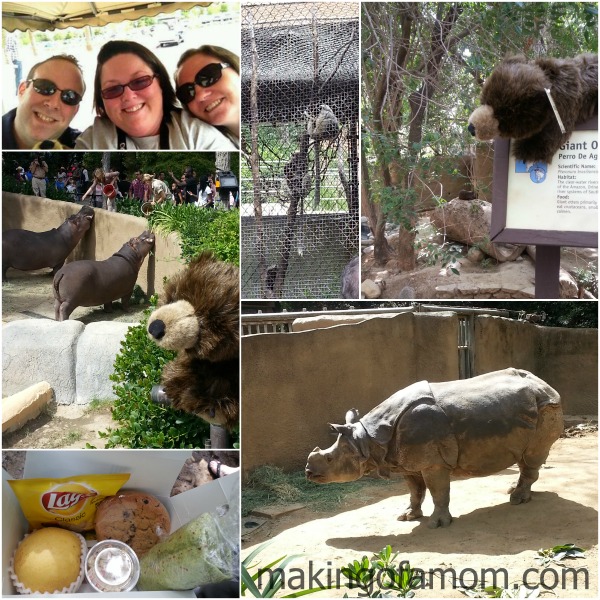 With each animal we stopped at their keeper was waiting to give us a special zoo keeper chat. The most interesting animal of the day for me was Rhonda the Indian Rhino. She had had cancer in the cells under her horn so they had to remove it. After undergoing Chemo she is happily cancer free! She weights 4400 pounds. There are only 2700 Indian Rhinos left in the world.
Last stop at the zoo was the carousel. We were all like little kids again with excitement as we chose the animal we wanted to ride on. I took a picture of the unicorn because of the line in the song "I'll Get You What You Want" in Muppets Most Wanted Constantine says " You want a unicorn, I'll give it to you." Haha!
Disneynature films are a great way to start the conversation in your family about our Earth and helping preserve it and the life that occupies it. Stay tuned Friday for my review of the Disneynature film BEARS as well as some really cool info to accompany the movie!
Disneynature Bears is in Theaters April 18.
You can read all about the various parts of my trip like the Muppets Most Wanted review and interviews, Captain America review and interviews and other ABC TV events by clicking each of the tags.