#TheBFGEvent
Exciting news! June 20-22 I'll be in Los Angeles, CA for some awesome Disney events, including The BFG Red Carpet – this is when the movie makes its world premiere. It's also a very fun time to see all the stars of the film walking the red carpet into the premiere. In addition to attending the premiere we will be interviewing select cast members from the film. This is always really fun to do because they share great behind the scenes stories and insights into what went into creating the film.
Roald Dahl's "The BFG" was first published in 1982 and has been captivating readers ever since. This is my daughter's favorite book. Admittedly, this is also Roald Dahl's favorite of all his books.
A girl named Sophie encounters the Big Friendly Giant who, despite his intimidating appearance, turns out to be a kindhearted soul who is considered an outcast by the other giants because, unlike them, he refuses to eat children.
I'm so excited to announce we will be interviewing: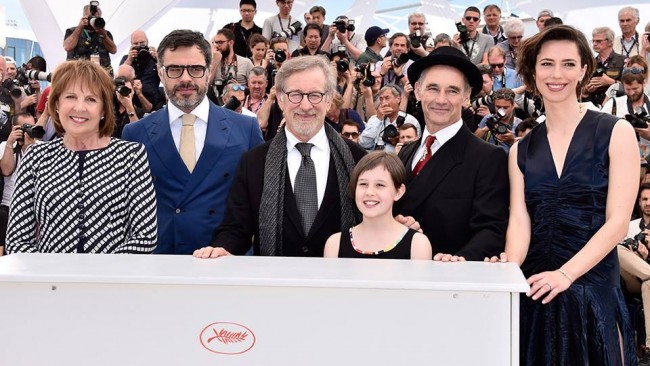 Ruby Barnhill ("Sophie")
Jemaine Clement ("Fleshlumpeater")
Penelope Wilton ("The Queen")
recent Academy Award winner Mark Rylance ("The BFG")
Rebecca Hall ("Mary")
Director STEVEN SPIELBERG!!
The BFG comes to theaters July 1.
#FutureWormEvent
Beyond The BFG film we are also going to be screening "Future-Worm" and interviewing creator and executive producer Ryan Quincy.
An upcoming animated series "Future-Worm!," which is created and executive produced by Emmy Award-winner Ryan Quincy ("South Park") and premieres later this summer. "Future-Worm!" is an offbeat comedy adventure that follows Danny, an optimistic 12-year-old who creates a time machine lunch box and befriends Future Worm, a fearless worm from the future with titanium-enforced abs.
We will also be screening Queen of Katwe which doesn't come out until September! Talk about advanced screening!
You can easily follow along with my experience and the 24 other bloggers attending by searching the hashtag #TheBFGEvent or #FutureWormEvent on all social media websites. On those hashtags you will see awesome photos of the goings on, including pictures of the cast, quotes from interviews and other fun tidbits from the trip. Follow me now on Facebook, Instagram and Twitter.