I received free product samples for review purposes. All opinions are my own.
I have really enjoyed finding some fun stocking stuffers to share with you. Today I have Mash'ems and Fash'ems for you. These cute toys are perfect for your little girls and boys stockings.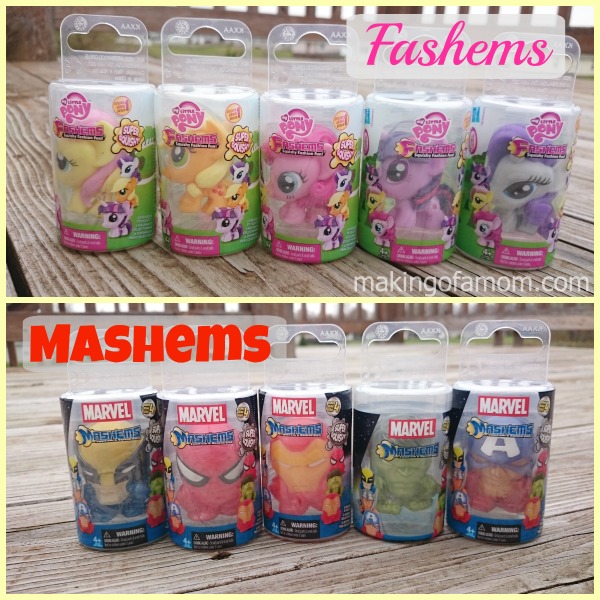 Fash'ems
Fash'ems are little squishy My Little Pony toys that have squishy accessories that go with them. They are available in tons of different My Little Pony characters.
Mash'ems
Mash'ems are superhero squishy toys that can be used as a sling shot. You can buy a package that includes a sling and one mash 'em and then you can purchase individual superhero mash'ems use as well.
My kids are going to be so excited to have these toys! They are small and make the perfect stocking stuffer!