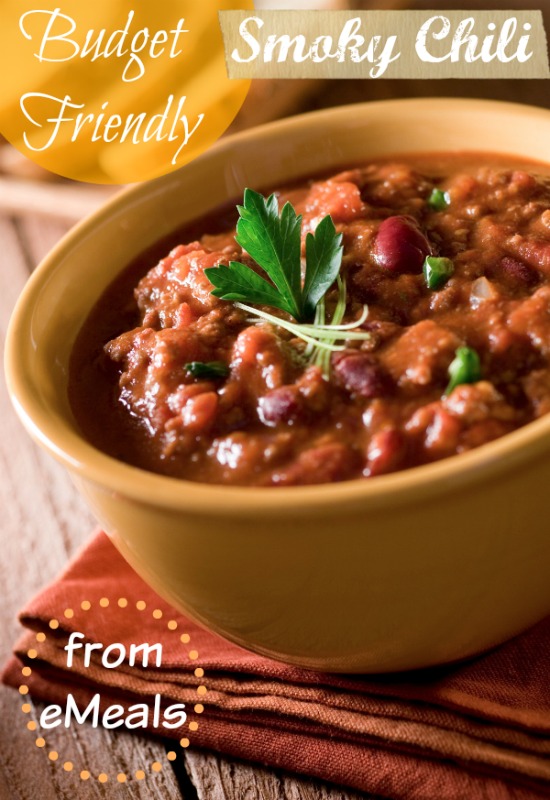 I LOVE that eMeals now has a Easy Budget Meal Plan. This Smoky Chili recipe is part of that plan. eMeals can plan your meals and shopping list without any work from you. Simply sign up for the plan you want – with tons of plans to choose from. I love using eMeals- Easy & Delicious Dinner Ideas For Busy Families on a Budget
.
Smoky Chili
Ingredients
1½ lb ground beef
½ (9.6-oz) pkg ground pork sausage
1 cup chopped onion
1 green bell pepper, chopped
1½ cups homemade chicken broth
2 (15-oz) cans tomato sauce
1 (15.5-oz) can pinto beans, drained and rinsed
½ (15-oz) can corn, drained
1 Tbsp chili powder
1 tsp liquid smoke
Directions
Cook ground beef, sausage, onion and bell pepper in a large Dutch oven over medium heat until meat is browned and crumbly; drain. Stir in broth and all remaining ingredients; bring to a boil, reduce heat, and simmer 30 minutes. Season with salt and pepper to taste.