I received complimentary passes and cabana in exchange for my review. All opinions are my own.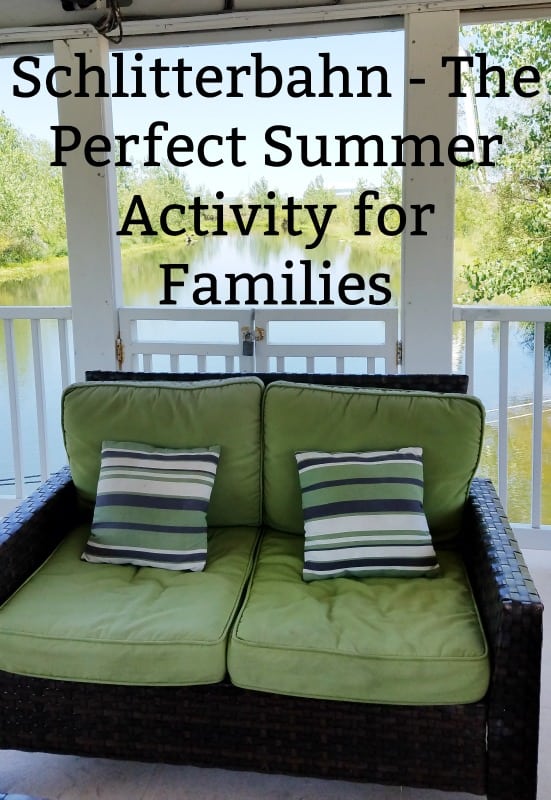 We absolutely love going to Schlitterbahn so much it has become a yearly tradition for my family. This summer rocked because we went to Schlitterbahn twice! There are so many reasons we love it and why it is the perfect summer activity for your family. Heres why!
FREE STUFF
The list of free goes on and on. Free parking, free tubes, free life jackets. They really want you to just come and get started having fun without having to worry about the extra like renting tubes or life jackets. I LOVE this about Schlitterbahn.
BRING YOUR OWN PICNIC
Along the lines of FREE is the ability to bring in your own food. This is really awesome! As long as you don't bring in alcohol or glass you are good to go. We always take advantage of this and bring a picnic lunch. This latest time visiting Schlitterbahn we brought a lunch but the park stayed open until 7pm so we decided to buy some dinner to enjoy in our Cabana. It was a really fun summer splurge.
KIDS AREAS
In our family we have a couple little kids that aren't interested in big water slides. Schlitterbahn is still the perfect waterpark for us because of all the fun kid areas. Walk the deck of a pirate ship or all aboard the train in Kinderhaven. With zero entry, splash features, little slides and climbing features, there is something for everyone at Schlitterbahn.
As a family we love the Torrent River, which is essentially a lazy river with some big waves. It's really fun, not scary, and the whole family can enjoy it. We literally spend half our day on that river when we go to Schlitterbahn.
BIG THRILLS
If you have older kids, or you love a thrill, Schlitterbahn has it! There are some big water slides to enjoy. Some water slides require a tube, some a mat, others you can do on your own. They are really fun and plentiful in the park. And remember, tubes and mats are free so slide all day!
CABANA RENTAL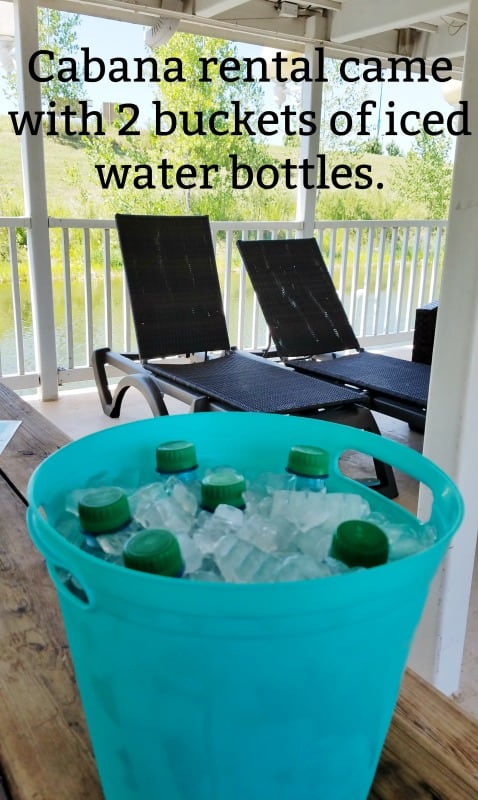 We've been to Schlitterbahn many times now and this was the first time we got a Cabana. Provided by Schlitterbahn, we were in the biggest and nicest cabanas in Schlitterbahn – River Haus. These cabanas sit on a docked river boat. They are huge and include a picnic table, lounge furniture and tons of space. We really enjoyed having some nice furniture to relax in and the baby was able to take a nap on the couch while we had lunch. We spent more time that usually in our spot because it was so enjoyable. Cabanas are a little pricey so it isn't something we would do every time we visit, but it was really fun and definitely worth the splurge every one in a while. It would also be perfect for a visit to Schlitterbahn with friends, or if you had guests visiting the area to make it a really nice and relaxing day.
Schlitterbahn is a MUST DO for my family every summer and I really think it should be added to your list. Buy your tickets online to get a discount and enjoy the last few weeks of summer at Schlitterbahn!