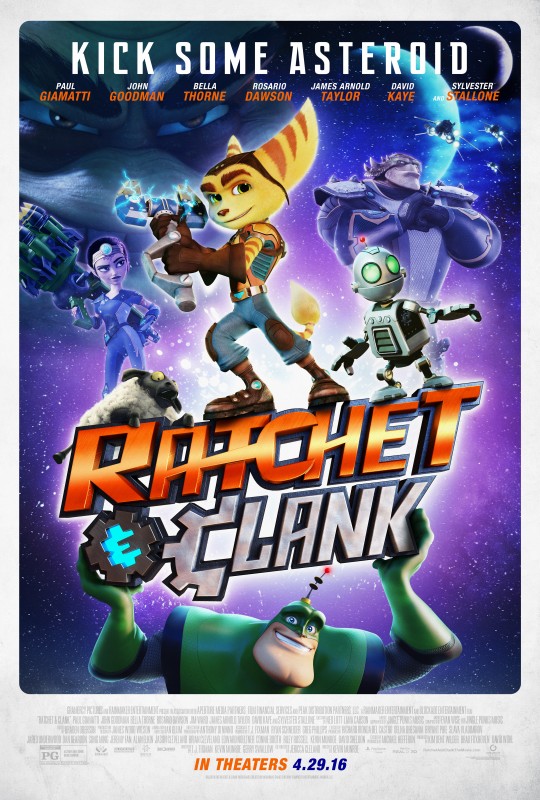 Popular in the gaming world is the old video game Ratchet and Clank. While I didn't play this game, I have several friends who did and are so excited about their favorite game characters coming to life on the big screen. I'm very excited to be introduced to the game, characters and story by seeing Ratchet and Clank at an early screening and attending a press conference with some of the voice cast.
This movie will bring two people together to help save the entire Solana Galaxay. Ratchet who is voiced by James Arnold Taylor as well as Clank voiced by David Haye will work together to stop Chairmen Drek voiced by Paul Giamatti in his tracks.

Ratchet is the last of his kind, a foolhardy "lombax" who has grown up alone on a backwater planet with no family of his own. Clank is a pint-sized robot with more brains than brawn. When the two stumble upon a dangerous weapon capable of destroying entire planets, they must join forces with a team of colorful heroes called The Galactic Rangers in order to save the galaxy. Along the way, they will learn about heroism, friendship, and the importance of discovering one's own identity.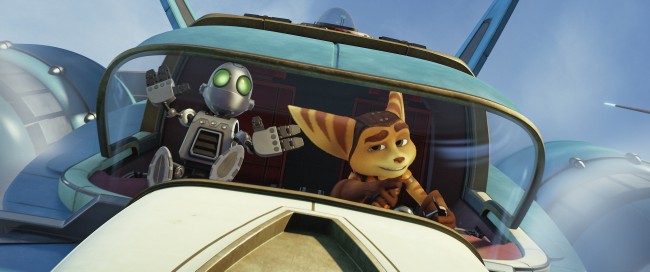 Voice Cast includes:
Paul Giamatti, John Goodman,
Bella Thorne
,
Rosario Dawson
, Jim Ward, James Arnold Taylor, David Kaye, Armin Shimerman, and Sylvester Stallone
Directed by: Kevin Munroe
Written by: T.J. Fixman, Kevin Munroe, Gerry Swallow
Produced by: Kim Dent Wilder, Brad Foxhoven, David Wohl
Release Date: Nationwide from Gramercy Pictures on April 29, 2016
Be sure to follow the hashtag:  #RatchetandClank , follow them on their site, Facebook, Twitter and Instagram too!
Who is your favorite character and are you planning on watching this great film?
---
Follow along with #RatchetClank
---
Follow along on April 8-9 when I travel to LA for a Press conference and interview:
Bella Thorne who voices Cora one of the Galactic Rangers.
James Arnold Taylor – Voice of Ratchet
Kevin Munroe – Director
Do you have any questions for them??