We've made our local pumpkin patch a yearly event. First, we slide down the big slide a few times,
we see the pigs, the calves, the horse (Silky),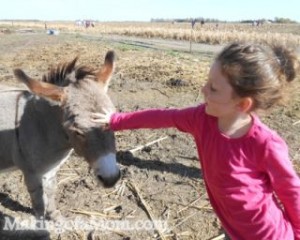 the donkey (Ted), the ducks and the chickens.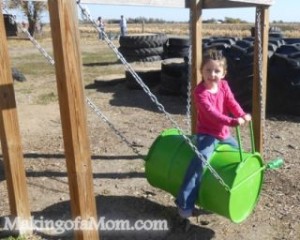 We take a hayrack ride, and then we spend some time in the tire graveyard and playground, and then we play in the corn pit.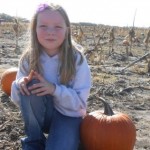 Finally, we grab a wagon and walk out to the pumpkins. We peruse the patch until we find just the right one, and then we get to cut it right off the vine!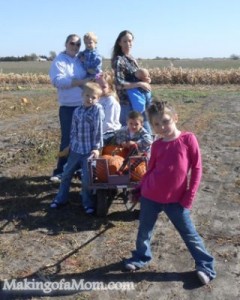 We go home to give it a shower,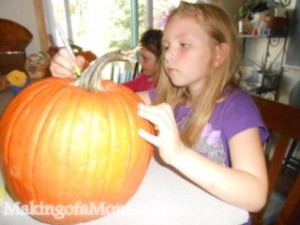 and when it's dry, we draw faces on them. Yay!