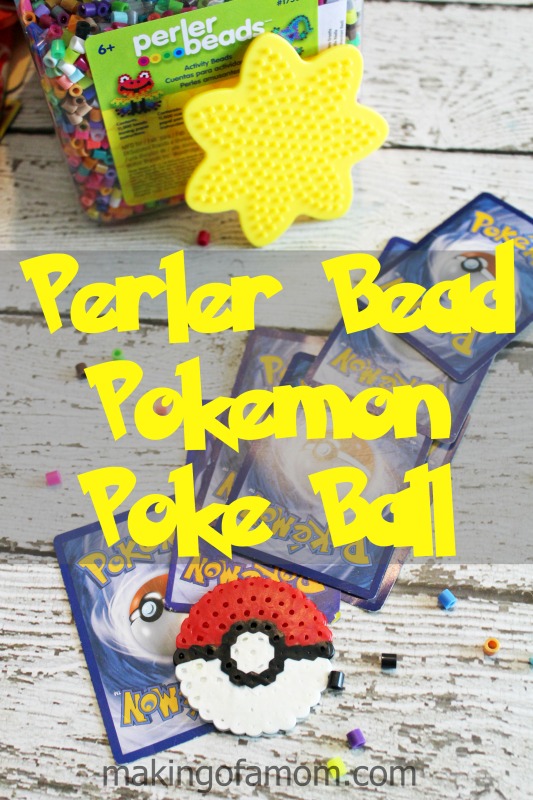 The Pokemon Go App has revived the interest in Pokemon x10, and it has already been going strong for 20 years. With that resurgence in popularity the kids are begging for all things Pokemon. Crafts are a fun and inexpensive way to get them what they want. Get your kids off the technology for a bit and into a creative activity like this Perler Bead Pokemon Poke Ball.
Supplies Needed:
Red, white, black Perler beads
Circle or daisy Perler peg boards
Tweezers-optional
Ironing Paper
Iron
Directions:

If you have a circle peg board obviously that would be the easiest  way to create a perfect circle with Perler.
I have a variety but not one circle so I got creative and used the center of a daisy shape I had on hand.
Begin by finding the center of your circle shape and place a white Perler bead, close it in with 6 more beads in a circle around it to make the center of your Poke ball.
Make one ring around your white circle with black, continue out to the edge of your circle with a line.
Fill in the top half with red, and the bottom half with white beads.
Heat iron on medium, no steam.
Cover Perler bead creation with ironing paper and press iron gently over your creation, moving carefully in an even circular motion for 10-20 seconds.
Allow to cool, flip and cover the other side with ironing paper, repeat ironing process.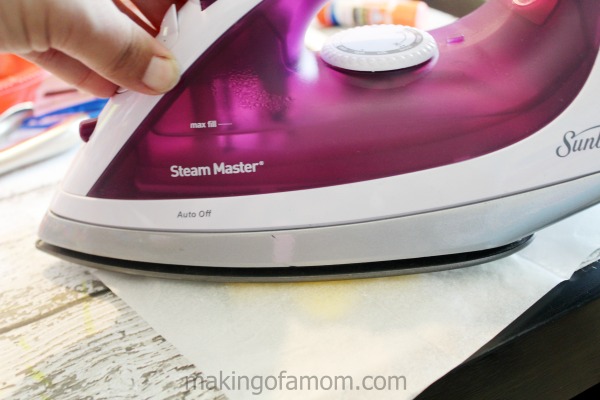 Once your creation is  cool you can glue a magnet on the back to put it on your fridge, you can also use it as a coaster or room decor.