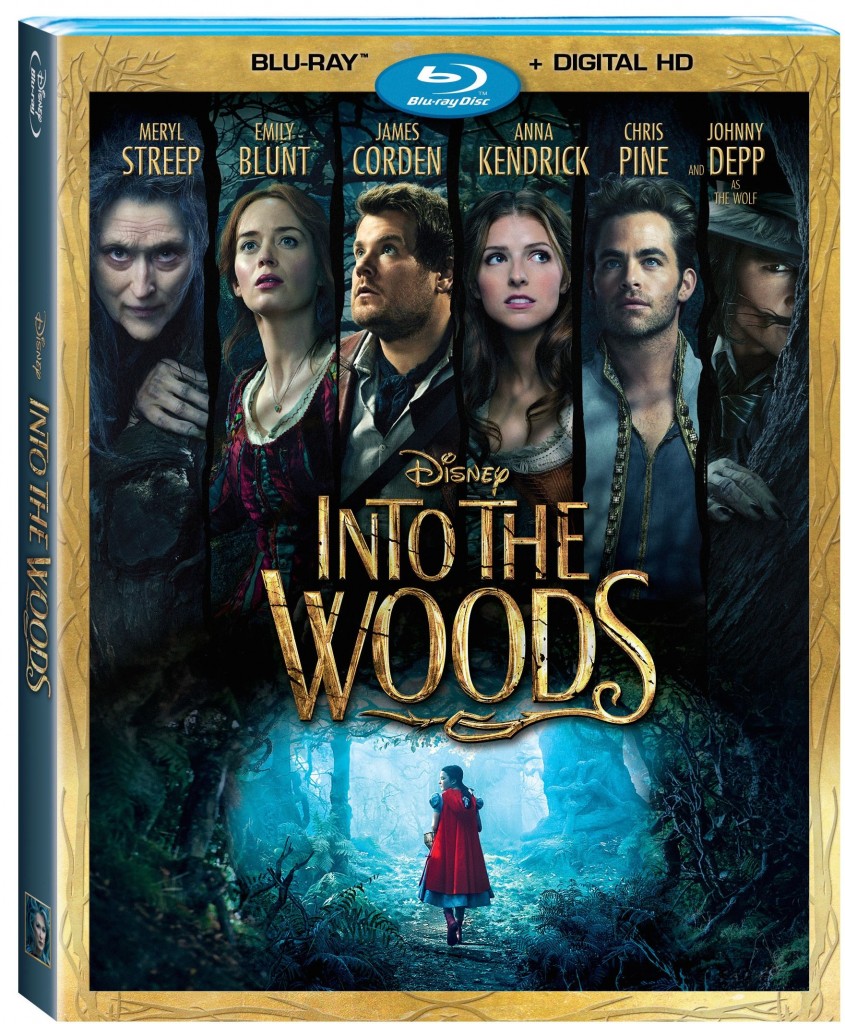 Great news! Into the Woods is now on Blu-ray combo and digital HD! As soon as this movie was announced I was so excited. I mean it is a pretty funny musical, with great music and check out the cast – incredible! The movie did not disappoint. I was able to see it a little early and loved it so much. Everyone in the theater was laughing and clapping throughout. It is such a great film, and pretty family friendly being only PG. I didn't go with kids, so I wasn't as concerned about things but I have several friends that took their kids and it was ok.
My favorite character in the film was Johnny Depp as the Wolf but it is such a small role. Meryl Streep did AMAZING as the witch. She has a great singing voice as well! Check out this Q & A with her:
The Blu-ray includes some awesome bonus content including a never before seen Soundheim original" She'll Be Back".
I'm so excited to now own this movie and you can too! Into the Woods is out NOW on blu-ray combo, digital HD and Disney Movies Anywhere.