This post is sponsored by Children' Mercy, all opinions are my own. As part of the #CMHMom team I'll be bringing you the latest from Children's Mercy.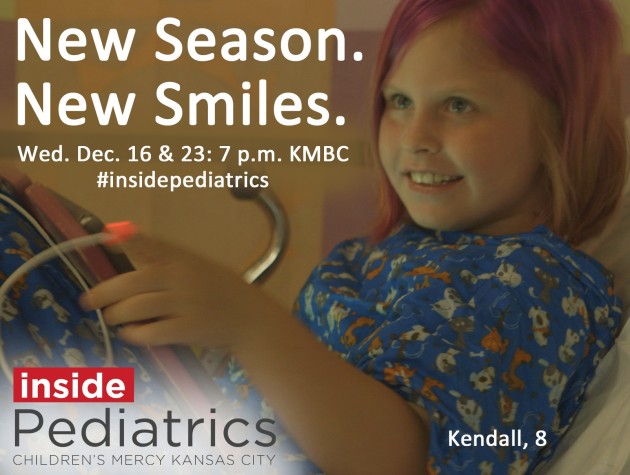 I take great pride when there are times that I'm able to support local businesses and projects. Now is one of those times. Inside Pediatrics is a show on KMBC returning for it's second season. It features remarkable kids and families being treated at Children's Mercy Kansas City.
Inside Pediatrics is a six-part documentary series that gives viewers an unprecedented look behind the walls of Children's Mercy Hospital in Kansas City. The series follows real life stories of patients and families they serve providing an inside look at the specialty programs, operating rooms, and medical transport teams that provide care for patients with conditions ranging from the most common, to the most complex. The series is narrated by actor Paul Rudd.
Check out the trailer for this upcoming season:
Personally, I really like watching medical dramas on TV, but there is somethings about the real stories that intrigues me. This is real, this is happening. It's hard not to get sucked in and start to really care about these kids and feel for these families. I'm very excited for Season Two.
As a new member of the Children's Mercy Hospital Mom's team I'm excited to become more familiar with Children's Mercy. I'm impressed with the things I've learned so far, such as the 700+ pediatricians are kid experts. The entire Children's Mercy team — from admitting nurse to orthopedic surgeon — is specifically trained to treat only children. They definitely know what they are doing with kids!
Join me on Wednesday, December 16 at 7pm on KMBC for the premiere of Inside Pediatrics. Follow along on my social channels during the premiere where I'll be tweeting live. I'm blessed to be able to watch the premiere with some of the Children's Mercy team! Exciting, huh?