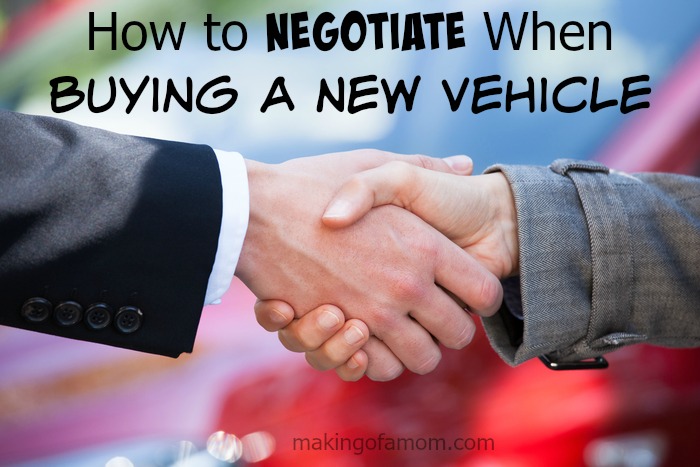 Whenever you're buying a new vehicle, the car dealership isn't necessarily on your side. If they post a price, they hope you'll pay it. Aren't we all like that when we try to sell something? You want the most money for what you are trying to sell. Check out these tips for negotiating when buying a new vehicle.
Be Nice
Paying less for a new vehicle comes easier if you're nice. Demanding they drop the price of the vehicle is not going to work in your favor. What's that saying? "You catch more flies with honey than vinegar?" Being nice can be hard sometimes, especially if you do not 100% trust the person you're negotiating with.
Bring a Friend
A great tip for negotiating when buying a new vehicle is to bring a friend along. A good friend can help keep your head on your shoulders when paying for a new car. They can let you know if you're paying too much or what you're asking for is reasonable. It's always nice to have a second person there to keep you on track, especially in the car buying biz.
Know the Price
A big reason why people get ripped off when it comes to buying new vehicles is that they do not do their research. It's always best if you know what the car you want costs on Kelly Blue Book. If you know the right price for the vehicle, it will be hard for a person to get over on you.
Actually Negotiate the Price
One of the best ways to negotiate when buying a new vehicle is to actually negotiate the price of the car. Ask them to come down a few grand or a few hundred, depending on the situation. Some people are shy when it comes to asking for a lower price on anything, however, the worst thing they can say is no. Go for it!
Paying Cash
Just so you know, when buying a new vehicle, you have a lot more say so whenever you're paying cash. Cash is the king in today's car market. Whenever you're paying cash, your dealer does not have to worry about financing or anything else like that. You're saving them money when you pay cash. Negotiating looks a lot different whenever you have an advantage like paying with cash.
Buying a new vehicle sure is exciting. Don't be afraid to negotiate and bring those prices down a little bit. The more money you save on your new vehicle; the more cash you keep in your bank account. When your ready to purchase, check out Georgia Chrysler Jeep Dodge, and practice your new skills.
Do you have any tips for negotiating when buying a new vehicle?