I received a free product for review. All opinions are my own.
My family loves to go for walks. There are a lot of great walking trails and beautiful lakes around here to walk around. Walking as a family is a fun way for us all to get exercise, spend quality time together and bond. It's a fun way to be outdoors enjoying each other's company. However, my toddler is at the age where he doesn't like to ride in his stroller anymore. I do agree that he needs exercise and should get to walk but sometimes we are walking too far, or we don't want to have to go at his pace. Plus, since he is still younger than 2 he isn't very good at staying with us or following directions when we ask him to stay with us. It's easier all around if he just rides.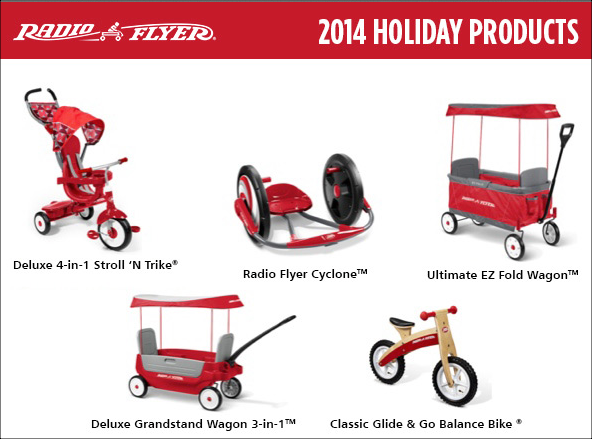 Radio Flyer has a ton of wonderful products that would help us with these family walks but today I'm going to focus on the Deluxe 4-in-1 Stroll 'N Trike.
Like I said, my toddler doesn't love sitting in his stroller. Snacks and water will keep him happy and occupied for a little while but the fun soon wears off and he's ready to get out. Radio Flyer's Deluxe 4-in-1 Stroll 'N Trike has solved this issue and saved family walks. With this unique stroller/tricycle my toddler can ride, pedal and have a ton of fun doing it. With the handle bars on the top of the trike we can steer him where he needs to go to stay on the path with our walks. He loves feeling like he is riding the trike so much that he is happy to take our long family walks and has a ton of fun without wanting to get out!
The Deluxe 4-in-1 Stroll 'N Trike is an awesome trike that grows with your child. As the name implies there are 4 ways to convert this trike. Younger children can be happy and feel like they are riding a bike, while in reality they are being pushed in a stroller. As the child gets older you can remove the stroller handles, the tray, the storage and turn it into a regular trike for the child to use.
Building the trike was quick and painless. It took about 20 minutes and then it was ready to go! The directions are easy to follow. My toddler helped my husband and he built it and was very excited when it was completed and ready to ride! Radio Flyer products are high quality and sturdy. This trike will be with us for a long time!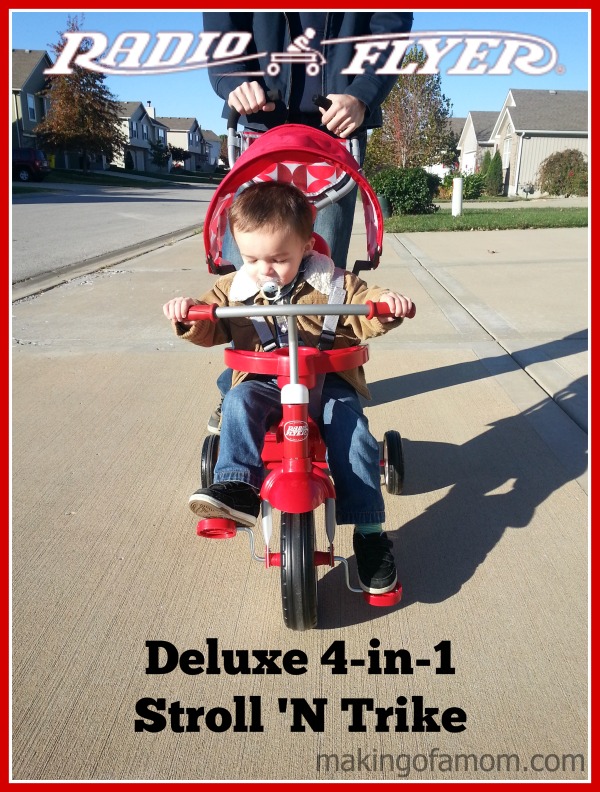 Are Radio Flyer products on your holiday list?