This post is sponsored by Zynga, but the content and opinions expressed here are my own.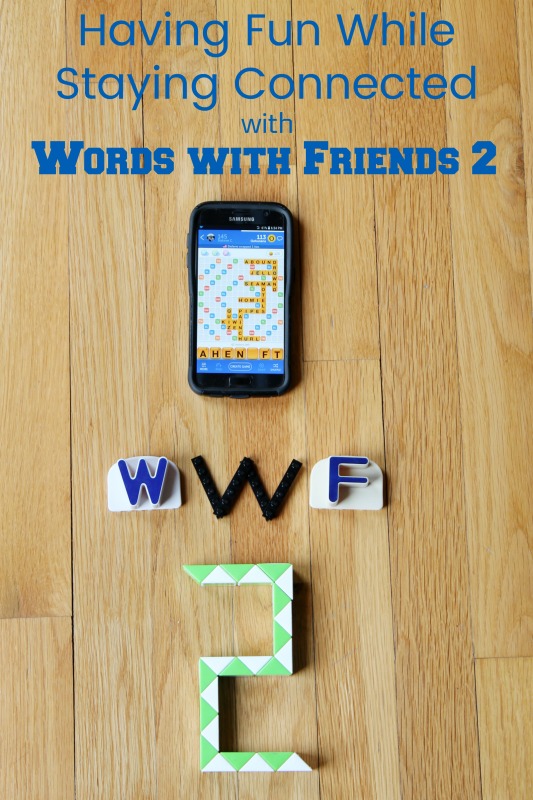 We live in an awesome time with incredible technology that helps us stay connected to our family and friends all over the world. It's so easy to talk on the phone without long distance costing more (hello 90's!), see pictures on social media, or even video chat on your phone or computer. Perhaps the most fun way to stay connected with your friends and family is through game apps.
Words with Friends 2
does exactly that for me!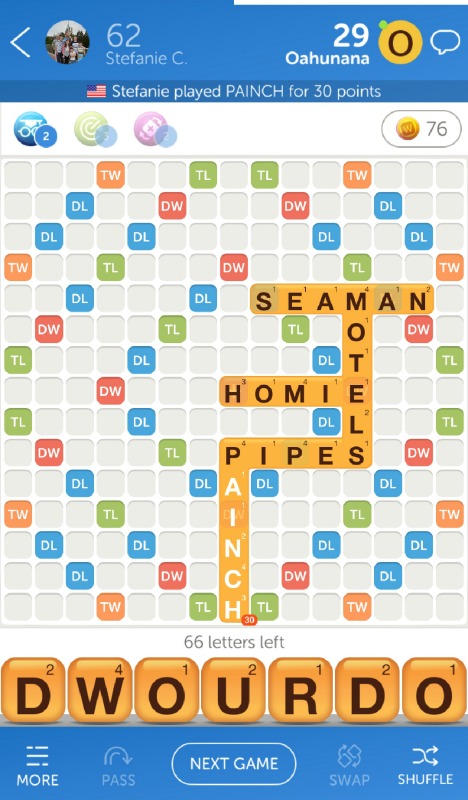 I may not talk to my childhood best friend very often, but we do enjoy playing Words with Friends 2 together. Even though I do talk to my Mom several times a week, we still have fun playing this game together. I only see my parents a couple times a year so playing WWF2 together is another fun way we stay connected. I have several friends that I've met online through my blog and we play together too. Playing games with friends used to be something that had to be done in person, but with
Words with Friends 2
you can play with your friends and family all over the world, no matter where you are.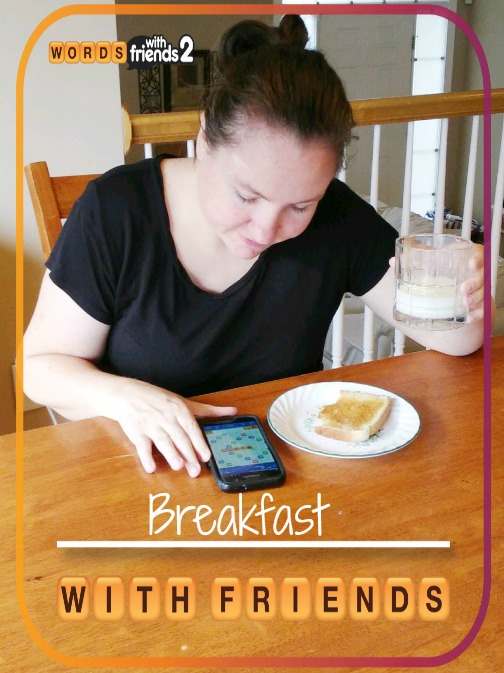 It's a lot of fun when I sit down to breakfast (or any meal really) and see which friends are ready to play. I like to use playing Words with Friends 2 as little breaks through out the day. However, I do like to get my kids involved too. When I play with my Mom, my kids want to play with Nana so I'll let them take turns to come up with words for that game.
Talking is fun but I love playing
WWF2
with my family and friends. I love that I get my family in my house involved in the games with long distance family members. It's a fun and unique way to be building memories together.