Kansas City I have some fun news for you! Last night I had the opportunity to attend CRYSTAL the newest show by Cirque du Soleil. CRYSTAL is their first show on ice. I was given tickets from a local PR firm to see the show and offer my opinion afterwards. My husband and I had a date night and both enjoyed the show. It was colorful, entertaining and really fun – the whole family would love it.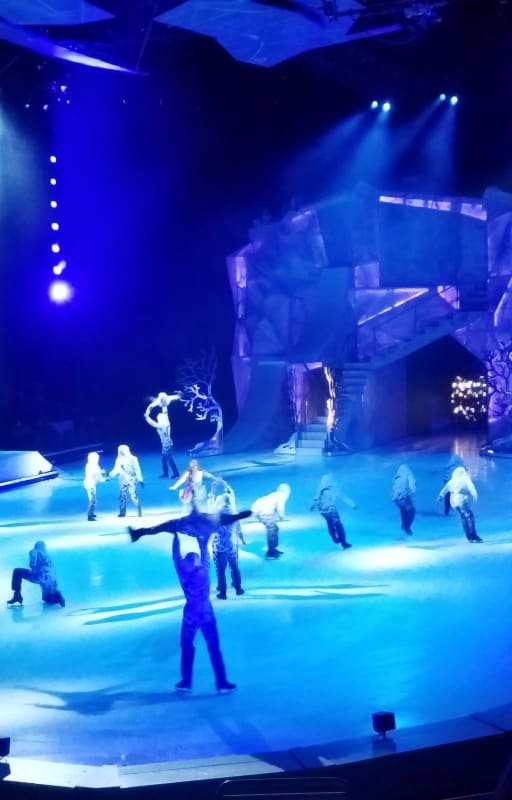 The most incredible part of the show, in my opinion was the music. Some pop tunes added with the Cirque flare and live musicians enhanced the recorded music. The talent level was through the roof and really set the emotions for all the scenes. It's not often you see an accordion player, which I loved! The different instruments that the musicians played was really impressive.
In the show were really incredible acrobatics and tricks on the ice. With the use of different props and devices the performers were able to fly through the air and flip on their skates. It was really exciting and beautiful.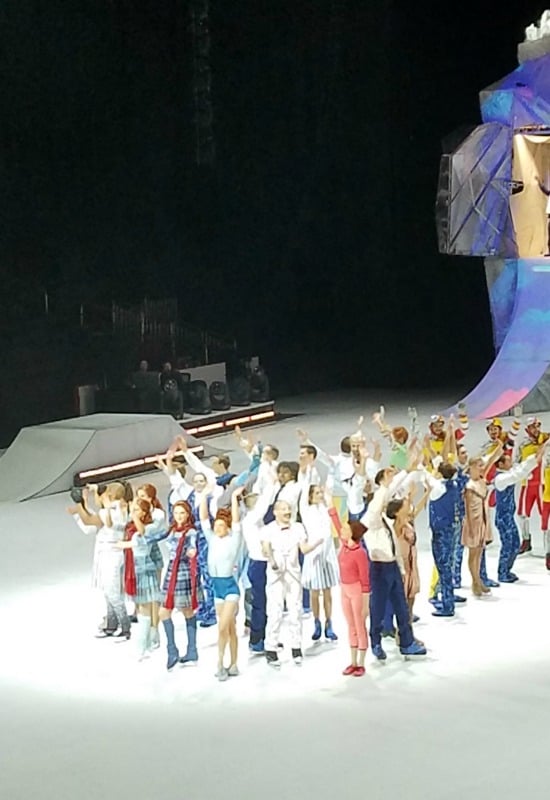 Crystal is at the Sprint Center in Kansas City until Sunday January 20.  Here is the schedule:
Thursday, January 17 at 7:30 pm
Friday, January 18 at 7:30 pm
Saturday, January 19 at 4:00 pm and 7:30 pm
Sunday, January 20 at 1:30 pm and 5:00 pm
You can purchase at the Sprint Center box office or here: https://www.cirquedusoleil.com/
This weekend you can get your tickets and have a enjoyable time seeing CRYSTAL. The message of the show is on point for really anyone. We all need to learn to be ourselves, and love ourselves regardless of what other people say. The music, colors, costumes, humor, acrobatics, and all the elements of the show make it for an incredible evening you definitely don't want to miss!
Get tickets before the show is gone!