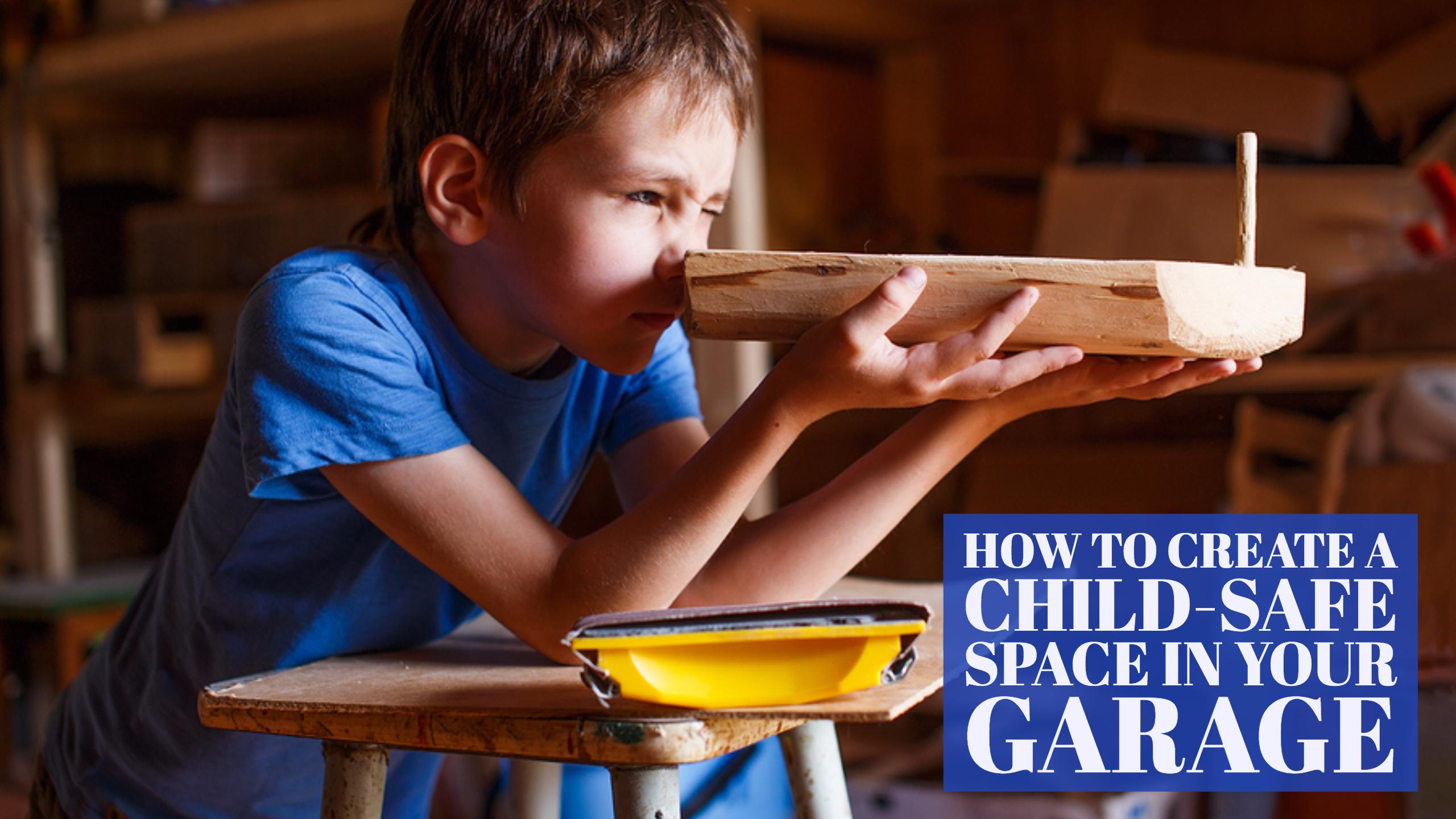 When you think of your garage, the first thing that comes to mind is likely that this is the place where you keep your car. Of course, we all know that storing a car is what garages were made for! What many people don't realize, however, is that a garage can have so many other uses! It's great for storage, it's great for crafts or handiwork, it can even be a great place for your kids to play. Whether your kids have a play area in your garage or they are just going in and out on a daily basis, the truth is that a garage can be full of dangers for kids. Here are some tips for how to create a child-safe space in your garage and to just make your garage an overall safe place for your children to be in.
Put anything hazardous or very heavy out of reach
The biggest risk that your kids may face in the garage is getting their hands on something that could be poisonous or trying to play with a dangerous object that could easily fall on them or hurt them. The first step you should take when trying to make your garage a safe place for your kids is to put any hazardous items or materials out of reach. Whether it's something that could potentially be poisonous like pesticides or anti-freeze, something dangerous like sharp tools, or something just very heavy like a bicycle or golf bag, make sure all of these items are secured and out of reach of your children. A great idea is to get cabinets or bins that have locks on them to ensure your kids can't get into them.
Put down a waterproof and slip-proof mat where your kids will be playing
A garage floor can get very slippery. Whether your children like to play in the garage or just walking to and from the car every day, it's a good idea to put a waterproof and slip-proof mat on the floor to lessen the chances of your kids falling on a slippery floor and hurting themselves.
Double check your garage door
Another big danger in the garage is the garage door itself. Make sure the reverse mechanism is working properly to ensure there's no way the garage door can close on your kids. It's always a good idea to have a professional come out and check this, just to be sure everything is safe and working properly.
Keep the garage door closed when kids are playing
Institute a rule that states that kids aren't allowed to play in the garage unless the garage door is closed. This will ensure that the garage door can't close on them, they can't get their fingers stuck in the door, and they can't run outside and into the middle of the street when you're not looking.
Allow for proper ventilation
If you don't make sure your garage is properly ventilated, there could be danger with combustible materials or carbon monoxide poisoning. Remember that your garage isn't the same as all the other rooms in your house, and you shouldn't treat it as such. You must allow air to flow from the outside in order to keep it safe and healthy for your kids.
Make sure there's no lead paint around your garage
Lead-based paint is poison and has been banned since the late 70's, however, many older houses still have this paint on walls, windows, doors, etc. Make sure your garage is completely clear of this type of paint before allowing your kids to play there. Lead paint can be just as dangerous to remove as it is to be around, so it's best to hire a professional to take care of this.