I received my cotton canvas teepee from Pacific Play Tents in exchange for this post; however, all opinions are 100% my own.
We recently moved into a new home. Since then, we've been working to get each room how we want it. That's why I was happy to get my cotton canvas teepee. My son has been asking for a fun place to read his books and this teepee is the solution we've been looking for!
It's Durable
When we opened our cotton canvas teepee, I immediately noticed how durable the high-quality material seemed to be. The fabric is thick and durable so that it can be played with both inside and outside. My son has only had his teepee for a short while, but I know that this is going to be something that lasts for a long time. We will be able to pass it down to any other kids in the family once my son is too old for it.
It's Large
The other thing I noticed about the cotton canvas teepee by Pacific Play Tents is how large it was. We set it up in the living room first and loved how it filled the area. Since then, we've moved it to his bedroom and it tucks perfectly into an empty corner he has there. It's definitely large enough for him and his friends to play around in it.
It Makes a Great Reading Nook
My son immediately decided that he wanted to put some of his pillows and stuffed animals in the cotton canvas teepee so that he would have a cozy spot to read. As soon as it was set up in his room, he went to work making it into a cozy corner for him to relax in. Once his pillows and stuffed animals were in there, he jumped in with one of his favorite books to read. He loved it so much, I could barely get him to come out for dinner!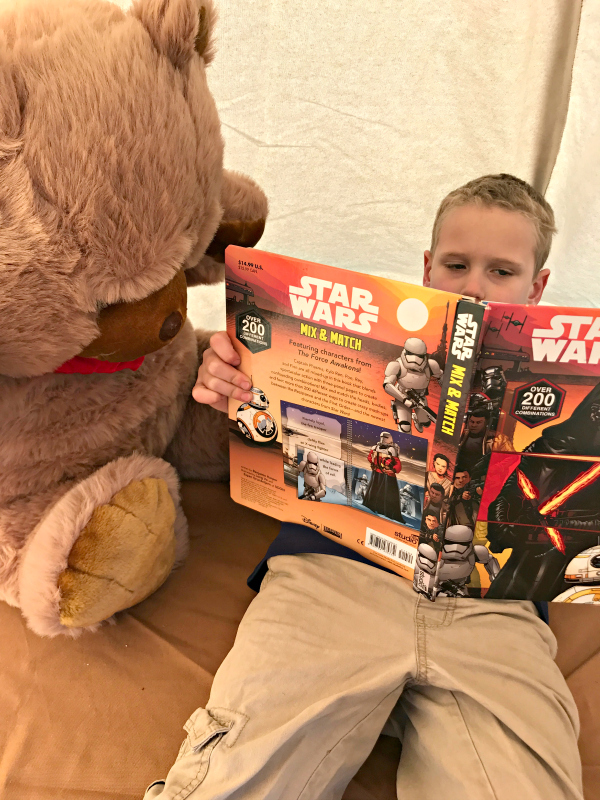 Overall, we were very impressed with our cotton canvas teepee. It is durable, large, and makes a great reading nook. If you want your own cotton canvas teepee, you can buy one here.
About Pacific Play Tents
At Pacific Play Tents, we are dedicated to creating the highest quality; most creative play environments available. Each item is painstakingly tested to insure long lasting playtime fun and safe, creative structures designed to last. Our devotion to this is consistently validated through more awards as "best play value" and "toy of the year". We have amassed countless letters from happy parents who have shared the various stories of there children finally sleeping in their own beds (due to our bed tent creations) or having hours of fun pretending to be on a creative journey to the land of imagination.We constantly strive to make better, more imaginatively designed products for you and your children to enjoy. This dedication combined with our unparalleled customer service and focus on quality has elevated us to be recognized as the "best of the best".
Follow Pacific Play Tents on Facebook, Twitter, Instagram, and YouTube.