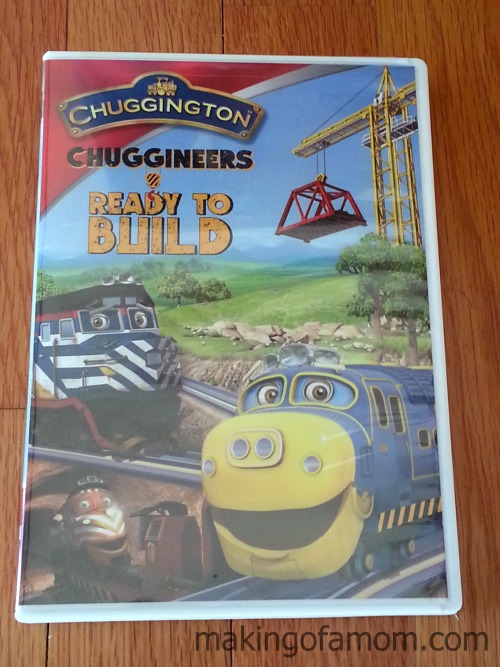 My kids are big fans of trains, especially Chugginton. We have some movies and the app and now we are adding to our collection with Chuggineers Ready to Build.
In this special collection of hard-working adventures – including the "We are the Chuggineers" music video! – Brewster joins Chuggineers Zack, Fletch and Tyne to build tracks, bridges and tunnels, make repairs, haul heavy loads and more! Featuring new wagons and machines, including the massive yellow Mega Chug Crane, and new friends Payce, the tunnel runner from Tootington, and Cormac, the cheeky forklift engine, "Chuggineers Ready To Build" (SRP: $14.98) will help Wilson, Brewster, Koko and little trainees at home discover important lessons about safety, responsibility and teamwork.
DVD includes 5 great episodes:
Chuggington: Ready to Build Special
Brewster Makes Tracks
Back up Brewster
Outward Bound Olwin
Fault Finder Emery
Do your kids love Chugginton? Will you be giving them any Chuggington gifts this holiday season?