This week through June 14, playing at the
Starlight Theater
in Kansas City is Camelot.
One of theatre's most legendary musicals, Camelot recounts the time-honored legend of King Arthur, Guenevere, Lancelot and the Knights of the Round Table. This enchanted fable of chivalry, majesty and brotherhood is a four-time Tony Award® winning show. Camelot's celebrated score includes the classics "If Ever I Would Leave You," "The Simple Joys of Maidenhood" and, of course, the title song.
The show is 2 1/2 hours long and is intended for family audiences, though there was some bad language. I am slightly familiar with this musical and so it was fun to hear familiar songs as well as some I wasn't as familiar with. I had expected a lot of sword fighting, but there ended up only being a small moment of it. I  think that the show was a little long and not as entertaining as I was hoping, but I LOVE going to Starlight so it was fun to just be there.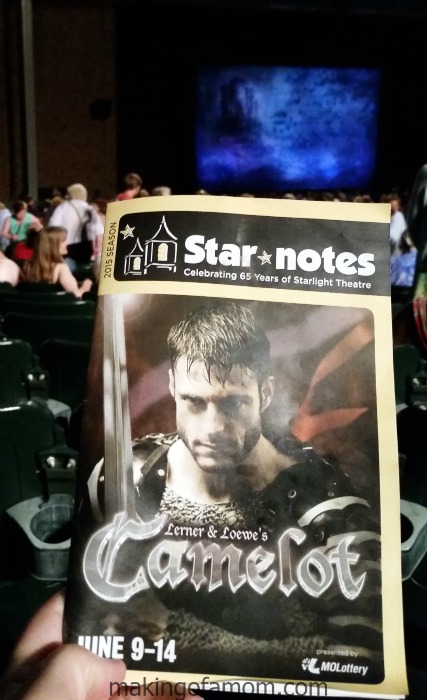 Kansas City is the last stop on the Camelot tour so I'm sure all of the cast and crew are anxious to get home after performing in hundreds of shows. The cast was great and their voices were lovely. It definitely wasn't their fault the play was a little dry, I think it comes from the era the play was written. Regardless, I'm happy I went and saw Camelot for the first time.
The most exciting thing about Camelot is that it features three local boys. At the end of the show King Arthur meets Tom of Warwick. Three local boys have been cast in the part and take turns each night playing the role. It's so fun to see these little actors adding to their resumes.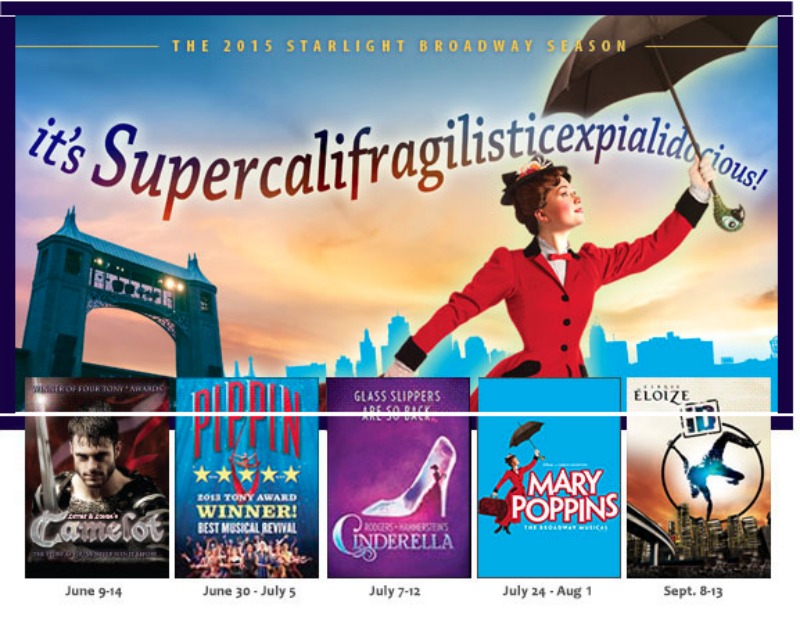 There is still time to get your tickets to Camelot as well as the rest of the
Broadway series
at Starlight Theater. I'll be at opening night of each of the summer musicals so I hope to see you there!