I received complimentary admission as part of my Tuckaway Shores Resort trip. All opinions are completely my own.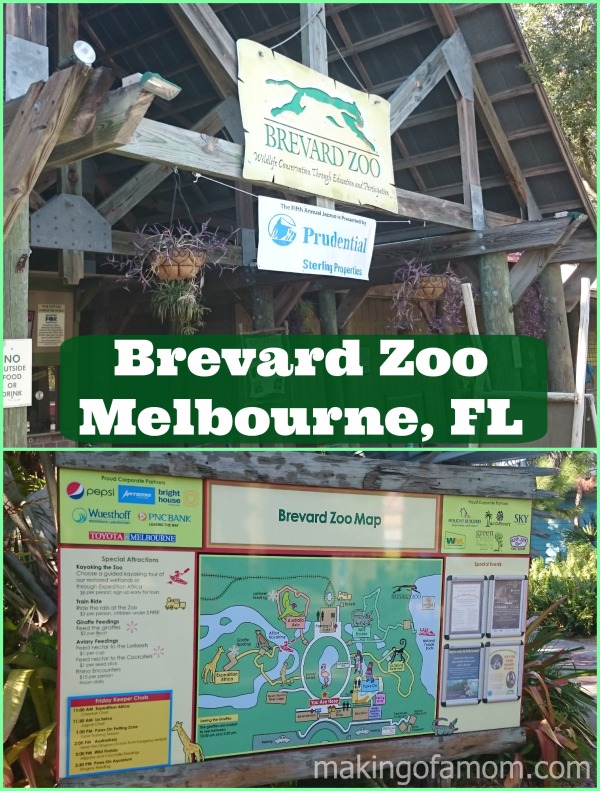 I am kind of a zoo connoisseur (or whatever someone who has been to a lot of zoo's would be called). Whenever my family goes on vacation we usually also visit the local zoo. We have been to many zoos around the US and the world even. Brevard Zoo in Melbourne, FL definitely holds up to the big zoos.
While this zoo is on the small side, it has a lot of unique features going for it.
This zoo was built by 16,000 local volunteers. This was essentially a community service project and it turned out beautifully.
Want to have an adventure while at the zoo? You can either Kayak by the giraffes or Zip Line across the top of the zoo. Both are fun options and both are pretty affordable!
We didn't have much time at the zoo, but we were able to kayak. This was my first time kayaking, so I was a tad nervous. It ended up being pretty easy. The zoo provided two guides to help us learn what we were doing and to give a tour of the different animals we passed on the river. It was so much fun and provided a better view of some of the animals then just walking through would have. The whole kayaking experience lasts about 30 minutes. Children must be 6+ to kayak and over 16 to kayak without an adult. Waivers much be signed. This only costs $8 and I REALLY recommend it!
Also available is paddle boats, giraffe feeding, lorikeet feeding, Rhino Encounter (Yes, you can pet a rhino!) and train ride. Some of these things need advanced reservations, all of them have an extra charge. Visit the Brevard Zoo Website for more details on these extra activities.
So since I have been to a lot of zoos in my lifetime, this zoo offers some amazing and unique experiences and I recommend it. They are the only zoo in the world to offer kayaking within the zoo. It's amazing. I just love the Brevard Zoo.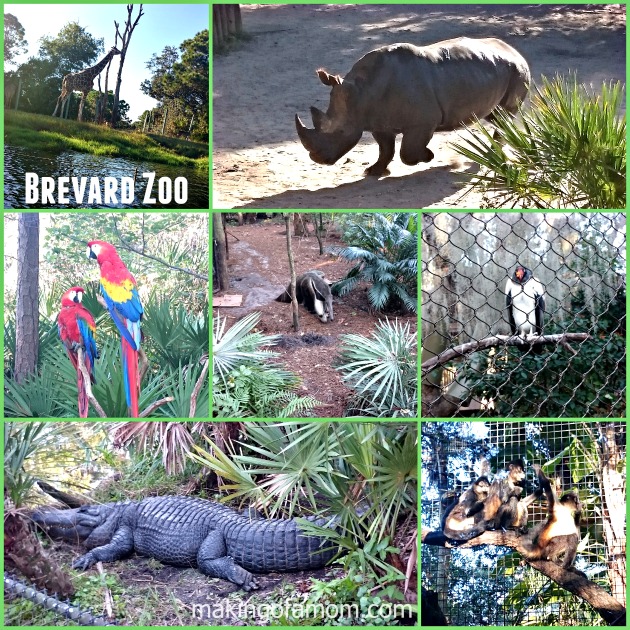 The Brevard Zoo, though small, is very organized and still contains an impressive amount of animals. I love the set up of the zoo. Everything is in a circle so as you go through each "country" you'll come out where you started. I love this because you are sure to not miss anything.
They have an awesome children's area with petting zoo and all. The exhibits are so impressive because you are up close to the animals. They practically put you in the middle of the action. I loved being so close to everything.
The Brevard Zoo will offer you an adventure and an up close and personal experience with the animals. This is a MUST DO when visiting Florida's Space Coast and should be added to your bucket list!