As a member of the LeapFrog Mom Squad I was sent the LeapTV for review purposes. All opinions are my own.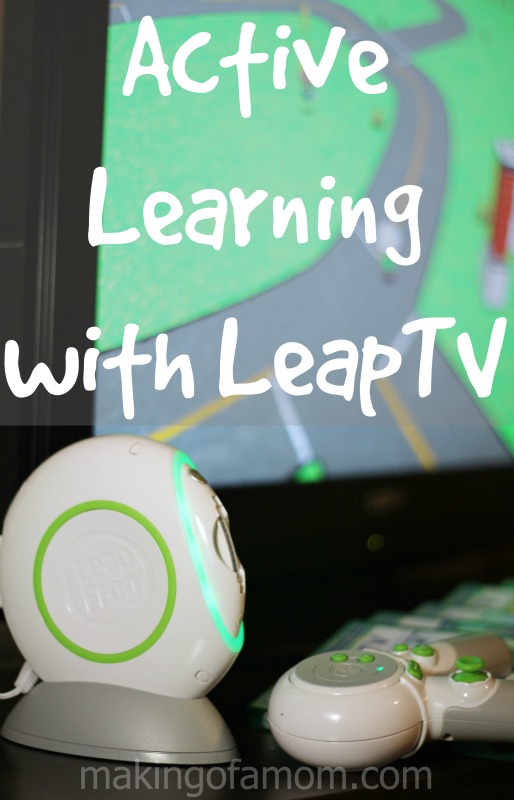 My kids love video games. I don't blame them, when I was kid (and still now at times) I'd love to play video games. We didn't own any so I would have to go to a friends house in order to play them, but I LOVED doing it.
I know this topic may be a sensitive one when considering screen time for your kids, BUT LeapTV is different. This is an active video game system from LeapFrog. When your children play the LeapTV they won't be sitting on the couch staring at the TV like a little zombie, they will be up, dancing around, moving, laughing and having a great time playing while learning or being creative.
I love the huge variety of games available on LeapTV, there is something for everyone. My daughter loves the Sophia the First and Frozen games, while my boys like Doodle Craft, Paw Patrol and Blaze. My kids love playing the games together. Since the game play of most of the games is interactive on the screen, even when it is a 1 player game, they all can technically help out by moving their arms, dancing and "touching" the objects.
LeapTV has a new price this holiday season. It now only costs $59.99 which makes it more affordable for most families. My whole family really loves the LeapTV and fun games. We have active family nights of playing together creating fun memories. I love the LeapTV and think you will too!