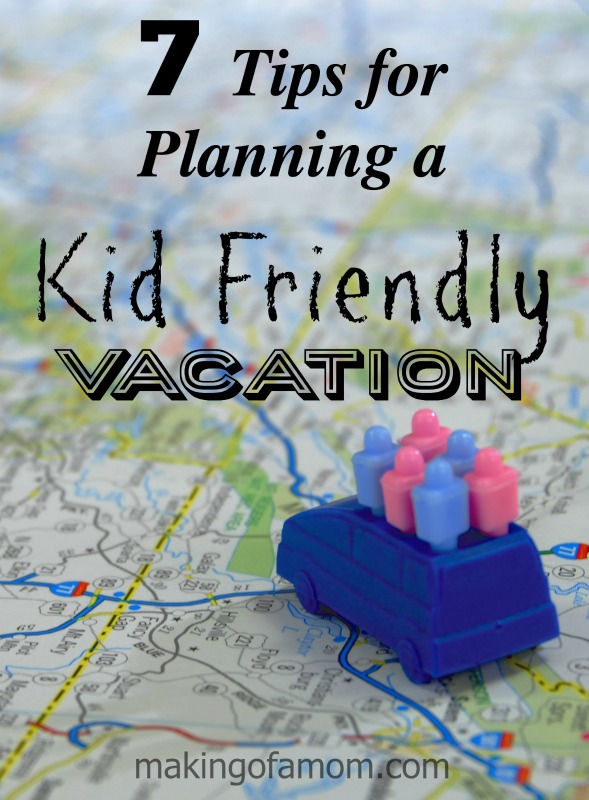 It's safe to say that kids and adults do not travel alike. What adults like, children seem to be the opposite. If you plan on taking your kids on a vacation, it's important to plan a kid friendly one. Here are some tips for planning a vacation the whole family can enjoy.
Make Sure There are Kid Activities
Not every vacation destination has your children in mind. It really does take time and effort to find a kid friendly place for your children. Although once you find right place, you'll want to go back time and time again. This travel activity book is a great place to start for kids activities!
Keep Travel Time in Mind
One of the most stressful parts of vacations for adults is having their children in a car for long periods of time. If traveling long distances is a big issue, then make sure you keep travel time in mind. Stay within a certain mile radius to help keep the kids happy and calm. And if you can't avoid the long drive, make it a priority to stop every few hours for the sanity of the kids and plan activities for car.
Schedule it Out
When you're planning a vacation with kids in mind, it's important to schedule things out a little more. You will want to implement rest times because cranky kids are not as much fun to vacation with. Plus, a little down time never hurt anyone.
Get the Kids Involved
Who knows what kids love more than the kids themselves? When you're planning a kid friendly vacation, make sure you involve the kids as much as possible. Ask what they think and what they would like to do while your family is on vacation.
Have a Mixture of Events Scheduled
It's important to schedule a variety of events when you're on vacation. You don't want to make one child completely bored while the other one is totally involved.  You need to mix it up a little and give everyone a chance to do something they love.
Plan for an Emergency
Even if you don't expect an emergency to happen, always plan for one. Make sure you have an emergency roadside kit in your car. Talk to your kids about what happens if they become separated from you. Make sure they know your name and phone number. Knowing their full name isn't a bad idea either.
Create a Thorough Checklist for Yourself
Since mom will most likely be doing most of the packing, it's important to create a thorough checklist for everyone's bag. Although this isn't the most exciting part of vacation, planning what you will pack is a vital part of a successful kid friendly vacation.