This post is brought to you by Target, but all opinions and content are my own. Follow along with #TargetWedding
Target has always been my preferred place to shop for wedding gifts. Even when I was planning my own wedding we only registered at Target! Target makes it easy to shop for the special couple's desires by using their Target Wedding Registry
while still being creative and making it unique for them!
It's my opinion, after having just celebrated my 11th wedding Anniversary, that every couple needs some beautiful serving dishes. We got married shortly after Christmas and right before New Year's, for us we NEEDED to get beautiful serving dishes because we were in hurry to host our first party!
Targets wedding theme this year is "Be Yourself, Together." I love this theme and think it fits perfectly with my serving dishes gift idea. When I give the happy couple some beautiful serving dishes, they each can choose their favorite dish to serve their guests. They can each have their favorites, while hosting the party together!
To make this gift personalized, in addition to giving the couple a beautiful large porcelain rectangular serving tray, a small rectangular serving tray and 3 dip cups, you could also include recipe cards for your favorite appetizers. My husband and I each choose a dish to serve at our own party. He chose Bacon and Brown Sugar Smokies. Here is the recipe in case you are interested:
Bacon and Brown Sugar Smokies
1 pkg Little Smokies
1 pkg Bacon – cut in half
2 cups brown sugar
50 toothpicks
Directions
Once you cut the bacon in half, wrap each smokie sausage with a piece of bacon. Pierce with a toothpick to hold the bacon on the smokie. Place each smokie in a 9×13 pan. Cover with 2 cups of brown sugar. Bake at 350 for about 30 minutes, or until bacon has desired crispness. Serve warm on serving tray.
Some of my favorite items in the Target Wedding Catalog are:
Each of these items and the others on the Target wedding registry would be easy and fun to personalize for the couple. With a little creativity you can take something plain and make it fantastic! "Be Yourself, Together" is a great theme for taking an item on the gift list, and adding some personalized "WOW!" factor for the Bride and Groom.
What was the most unique wedding gift you received? Have you ever used gifts from Target to make a personalized gift? Share you wedding gift stories by using #TargetWedding on social media!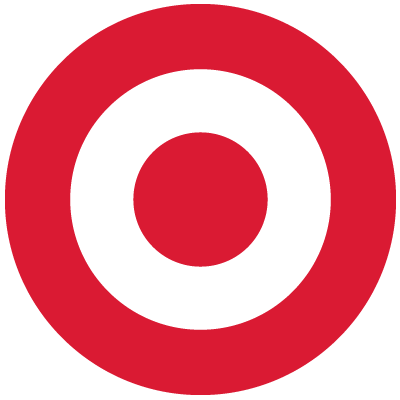 Content and/or other value provided by our partner, Target.