I received Coolibar products to help facilitate my review. All opinions are my own.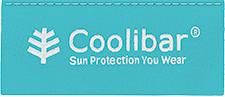 I'm very concerned about skin. At the young age of 23, long before anyone should have to deal with skin cancer, I had skin cancer. Then a couple of years later I had it again. I know part of it is genetics because my Dad has had various forms of cancer throughout his life. As a pre-teen I wasn't as careful with my skin as I should have been. I would often swim at a friend's house without sunscreen, or only applying once. I often would get badly burned on my shoulders.
As an adult I'm much more cautious and careful with my skin. Getting cut into and having chunks of skin removed was traumatizing and I'd love to avoid it in the future. Here are my tips for protecting your skin.
If you are heading out to beach, pool, amusement park, or outdoors or any kind here are some tips to keep your skin protected while still having fun.
Pack the sunscreen and apply it often. If you are in the water, it can wash off your sunscreen. If you are sweating that will wash off your sunscreen. Either way you need to reapply often. I reapply every 2 hours to be safe. If I'm at a waterpark where my skin is rubbing against a slide or tube, then I reapply more often because I feel like it gets washed off faster.
Wear protective clothing. I enjoy playing at the beach but only when I'm covered. Coolibar is a great website to get clothing that has UPF 50+ protections and blocks 98/99% of UVA/UVB rays. I really loved the Sun Hat I received from Coolibar. It was really cute, held it's shape and was light so I didn't feel hot in the sun. I continue to get tons of compliments on my Beach Cover-Up. The stretchy fabric is light and airy and the tunic dresses are so darling!
Find some shade and take a break from the sun. I have an umbrella that clips onto my camp chairs so I know I will have a little shade. Also, big umbrellas that you can steak into the ground aren't too expensive. Those are perfect when we have picnics outdoors. Also a canopy tent is a good idea. Even if there are only trees around, take a break from the sun's rays.
Drink a lot of water. The sun can make you sweat and suck the water right out of you. Have you ever felt droopy after spending a day in the sun? Make sure you hydrate when you are spending a lot of time outdoors. Water intake should definitely increase when you are in the sun for hours at a time.
Sunglasses will help protect your eyes from the sun. Plus it's way more comfortable to be able to see everything instead of squinting all the time.
As I was packing for the #SSLBloggerRoadTrip is Florida a couple of weeks ago my Coolibar items were the first things I packed. They also have different kinds of coverups, swimsuits, gloves, scarves, clothes and things for men and children too. I have been very impressed with the products I received and definitely want to get some additional items for my kids, just to make sure they are completely protected.
What are ways that you protect yourself and your family from the sun?