Today's discussion has been sponsored by Smucker's. All opinions are my own.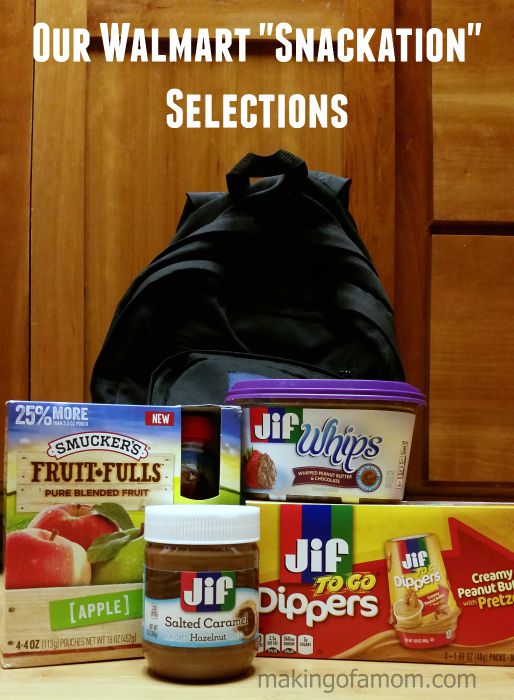 It's always so sad to see summer come to an end. This year instead of folding, we decided to take one last big family vacation. The Oregon coast is my happy place, as that is where I vacationed as child and so I wanted to share that place with my family. Look how beautiful it is!
Knowing I would need to keep my kids happy on a 4 hour plane ride, followed by a 2 hour car ride, I turned to Walmart to be my "
Snackation
" preparation destination. Since I can get all sorts of snacks at the same time, Walmart is my go-to place.
I love quick, easy and yummy snacks. Snacks in the airplane and car need to be easy, convenient and low risk of mess. I'd never seen the Jif To Go Dippers before and knew that would be a hit with my peanut butter loving kids. Since the pretzels and peanut butter are all included in one easy package that was definitely a winner. I also thought it would be fun to get some Jif Whips and Jif Chocolate Hazelnut Spread for the family to dip pretzels in. Yum! These were easy to grab as the Jif To Go Dippers, Jif Whips and the Jif Chocolate Hazelnut Spread were all right next to each other on the aisle.
Of course, completely contained in pouches, Smucker's Fruit Fulls were on my list as well, I needed to get some fruit into the mix.
Thinking about my upcoming vacation with all the different modes of transportation and our snacking needs once we arrive, we were able to get some new snacks we hadn't tried before that looked and sounded very yummy! Stay tuned to see how my kids liked these snacks and if the trip was successful.
What are your favorite travel snacks?