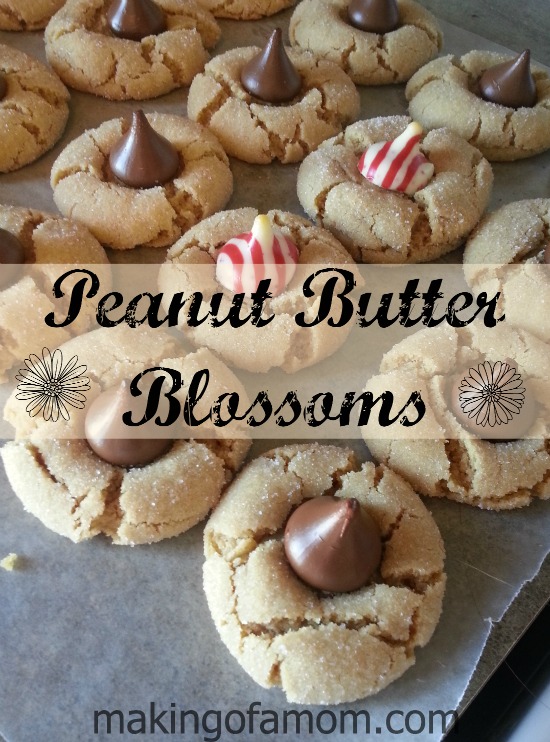 I LOVE these Peanut Butter Blossom cookies and they taste really good. They usually get eaten up quick. The recipe is super easy, here it is:
Peanut Butter Blossoms
1 3/4 cup flour
1 tsp. baking soda
1/2 tsp salt
1/2 cup sugar
1/2 cup brown sugar
1/2 cup shortening
1/2 cup peanut butter
1 egg
2 TBS milk
1 tsp vanilla
48 Kisses (Mine didn't make that many because they were on the big side)
Combine ingredients in a large mixing bow. Mix at low speed until dough forms. Shape into dough balls using rounded teaspoonful for each cookie. Roll balls in sugar. Place on ungreased cookie sheet. Bake at 375 for 8-10 minutes (I did 8) Top each cookie with a kiss. Press firmly until it cracks around the edge. Put back in oven for 2 minutes.
Also, enjoy this easy tip to keep your cookies chewy!