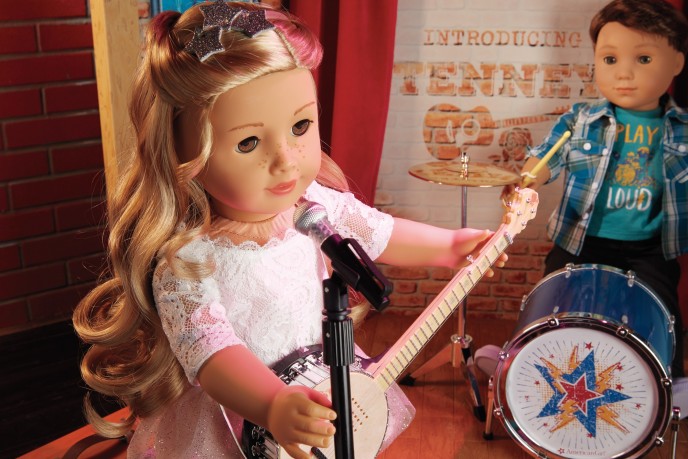 This weekend is an exciting one for fans of American Girl. This weekend we were introduced to two new contemporary characters: Tenney Grant and Logan Everette. I was able to attend a really fun "Meet Tenney Grant" event at my local American Girl store in Overland Park, KS. At the event we were treated to a concert by Darcie Hingula, who is a KC native and very talented. This darling 14 year-old can play the guitar, ukelele and piano. She was very impressive. There were also crafts, cookies and giveaways. The event continues tomorrow so there is still time to make it if you live near Overland Park, KS.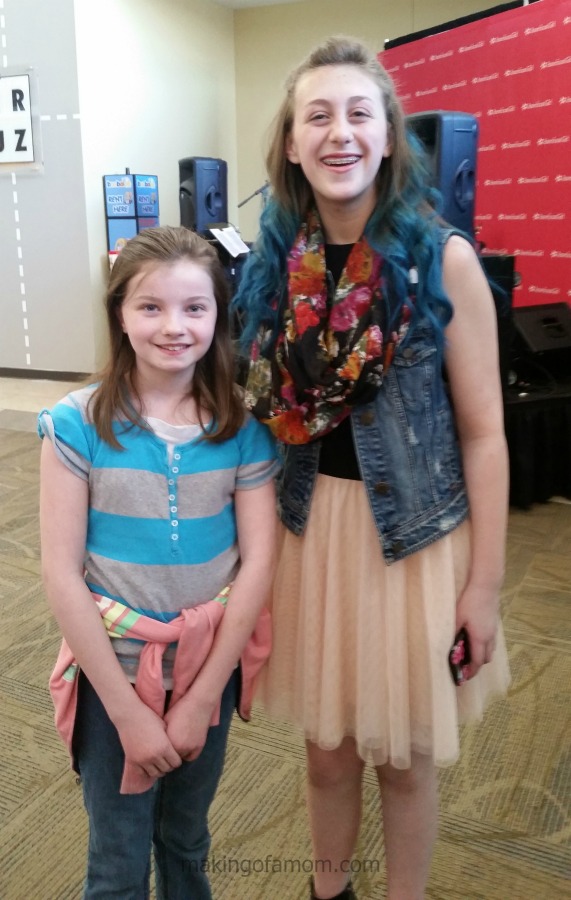 This event, in which we meet Tenney, was so perfect. Tenney, after all,  is a singer/songwriter rising star from Nashville. How appropriate that we celebrate the arrival of the Tenney doll and her really fun line of products with a concert. Along with my daughter there were dozens of giggling girls singing along with Darcie Hingula and her fantastic covers of popular songs. Everyone was having a great time.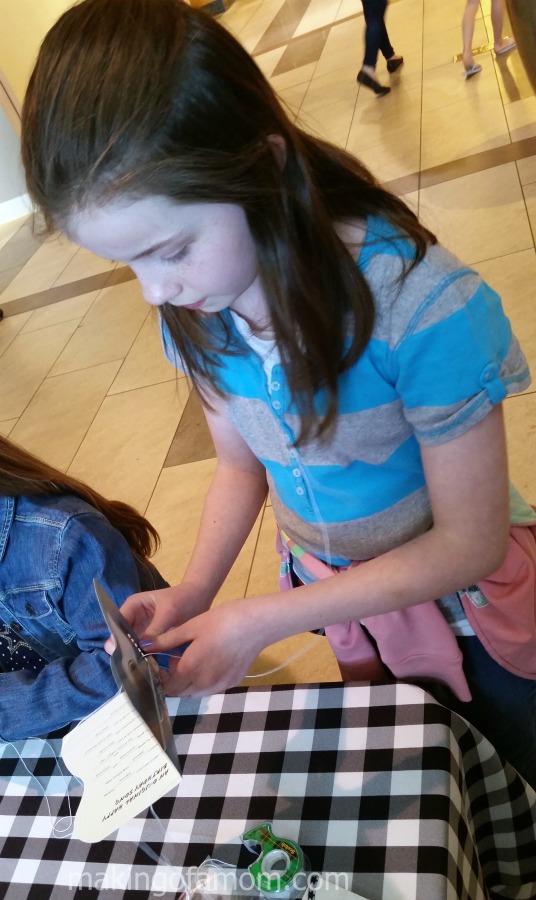 While Darcie took a break from singing we ventured over to the craft table. The corresponding craft was clever and cute. Each girl received two cards – one guitar and one banjo. The craft was stringing each of these instruments. Inside the card was a "madlibs" style card so you could make it silly or serious.
Then came the best part of my daughter's experience (this is now the best day of her life). She was surprised with a Tenney Grant doll. American Girl graciously gave her this gorgeous doll. She held back the tears but her smile was the biggest I've seen. She has wanted a real American Girl doll since she was 7 so all of her dreams came true today.  We affectionately call them #FreckleFriends since they both have a cute freckle face. I'm so appreciative of the kindness of American Girl.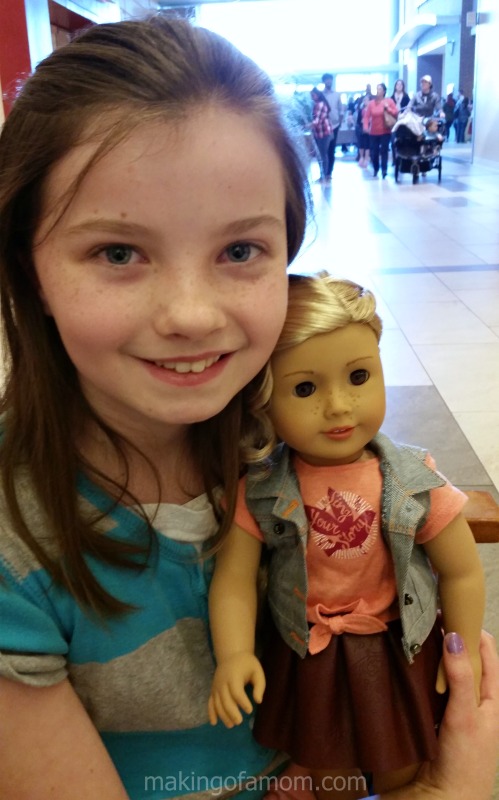 The Tenney collection comes with several music-inspired outfits and accessories, including a miniature version of an authentic Taylor
®
GS Mini
®
guitar that can be strummed and plays three songs, and a two-sided stage and dressing room that features more than 40 pieces, like an amp, microphone, and working spotlights.
In addition to Tenney, American Girl's first ever boy character is drummer, Logan Everett complete with his own rhythmic drum set.
Want to learn more about Tenney, hear book excerpts, see videos, get activities and more? All things Tenney can be found at a dedicated
Tenney website
. If you are in the Kansas City area you can still participate in the fun at the Oak Park Mall tomorrow, Sunday, February 19. It's the last day of the "Meet Tenney Grant" event. If you are interested in future Kansas City American Girl events, check out their
event listings
.