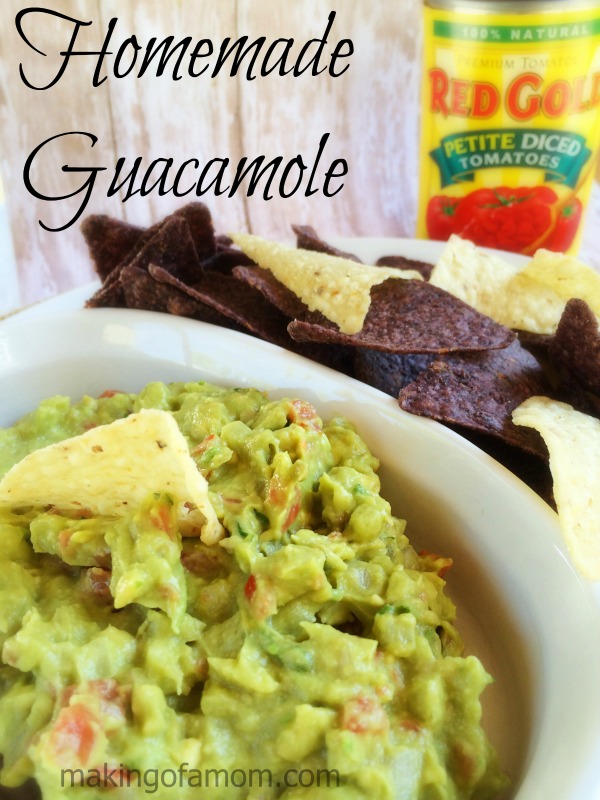 Guacamole is a pretty easy thing to make, but it is a little trickier to make is taste really good. My household loves guacamole a lot and we only ever make it from scratch. We try lots of experimenting, especially with Red Gold tomatoes and the different flavor options they have available. While it's fun to add some pizzaz, plain diced tomatoes are my favorite version of guacamole.
Ingredients-
1 can Red Gold petite diced tomatoes
1 avacado
1/4 of a diced yellow onion
Juice of 1 lime
2 garlic cloves
2 stems of diced cilantro
Instructions-
1. Dice your Roma tomato, onion, cilantro, and garlic cloves
2. Cut open your avacado horizontally
3. Remove pit with a spoon
4. Cut your avacado while still in its shell
5. Now scoop out with a spoon
6. Add all your diced ingredients (including 1/2 can of the red gold petite diced tomatoes) and avacado to a mortar (or mixing bowl)
7. Mash together using a mortar and pestle (or mixing bowl and ground beef smasher)
8. Squeeze in the juice from 1 fresh lime
9. Move to a serving dish
Serve with your favorite tortilla chips or use as a condiment in your tacos or enchiladas. However you choose to eat it, I think you'll really enjoy this homemade guacamole!