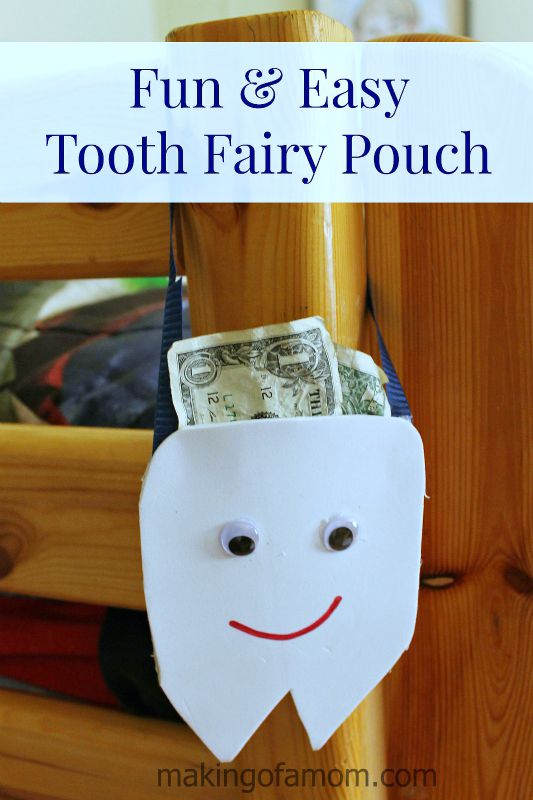 I don't know about your house but when there is a loose tooth in my mine there is a lot of excitement- I mean come on lose a tooth and the tooth fairy brings you money, what a deal! When my kids lose teeth  I wanted to make it a little more special than shoving it under the pillow so we pulled out our craft supplies and set to work to make a fun pocket to hold lost teeth and a simple note for the tooth fairy. I like to sneak in some handwriting practice when I can and you get the added benefit of having a sweet keepsake of their words for later. If you want to make your own cute little Tooth Fairy Pouch with your child grab these supplies below and lets get started! It only takes about 10 minutes and is a great bonding experience creating together, you could probably work in some good tooth brushing and hygiene lessons while you're working too.
Supplies Needed:
white craft foam
ribbon
google eyes
red sharpie
hot glue gun/glue sticks
Directions:
Cut 2 rectangles about 7" x 5" then cut two points on the bottom to resemble the tooth roots. It is much easier and gives you a perfect match if you cut both out together.
Round the corners a bit if you wish.
Fit your 2 pieces together, apply hot glue an inch or two at a time on the inside edge and press both pieces together for 30 seconds. Continue this all the way around to the top edges.
At the top corner insert a piece of ribbon about 10" long, secure ribbon and both sides together with hot glue. Repeat on the opposite corner.
Leave the top open to act as your pouch opening.
Add google eyes with hot glue and a happy little mouth detail.