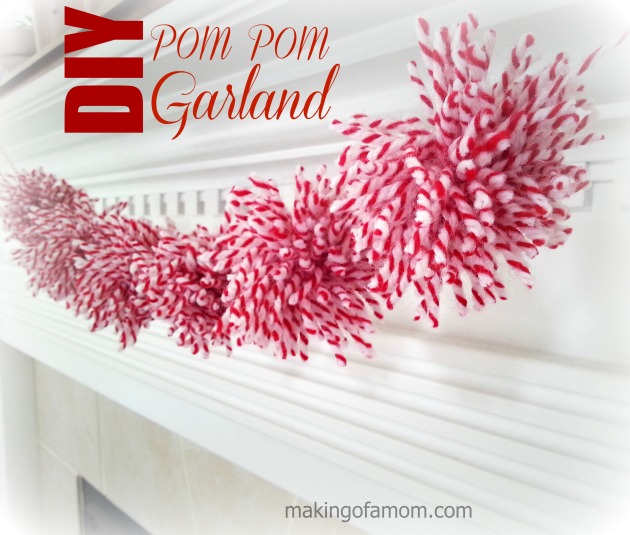 Time for another fun DIY project! Easy home decor is my favorite kind of craft. The thing I LOVE about this DIY Pom Pom Garland is that it works for every holiday. Switch up your colors depending on your theme and it works. It's such a happy, festive shape that I love! This is also a pretty quick craft and definitely easy enough for older kids!
Supplies:
Skein of yarn
Scissors
Needle (I used a doll needle since the opening to thread is large)
Directions:
1. Find the beginning of your skein of yarn and begin wrapping the yarn around your fingers (I used four fingers, if you want a smaller pom pom use two or three fingers).
2. I wrapped the yarn around 40 times (the more you wrap, the fuller the pom pom).
3. I cut a small piece of yarn off and tied a double knot in the middle of the wrapped yarn, pulling tight.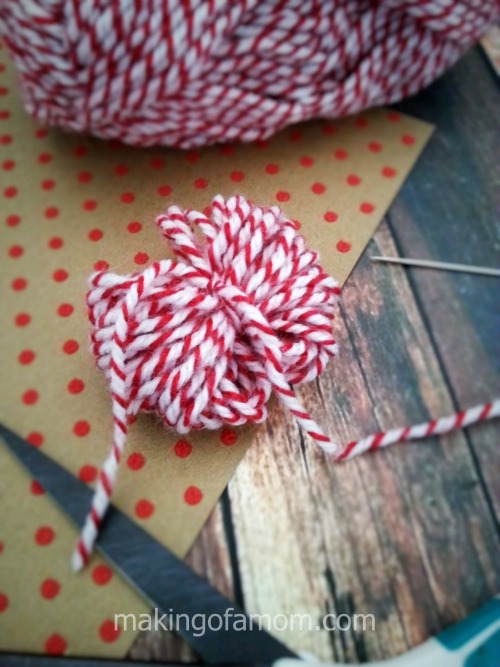 4. Use your scissors and cut the loops on each end of the wrap, creating multiple ends of yarn.
You have your pom pom!
Once you have multiple pom poms, thread your needle with a piece of yarn.
Stick your needle through the center of your pom pom's knot and repeat with the rest of your pom poms until you reach your desired length of garland.
Voila! Pom pom garland!