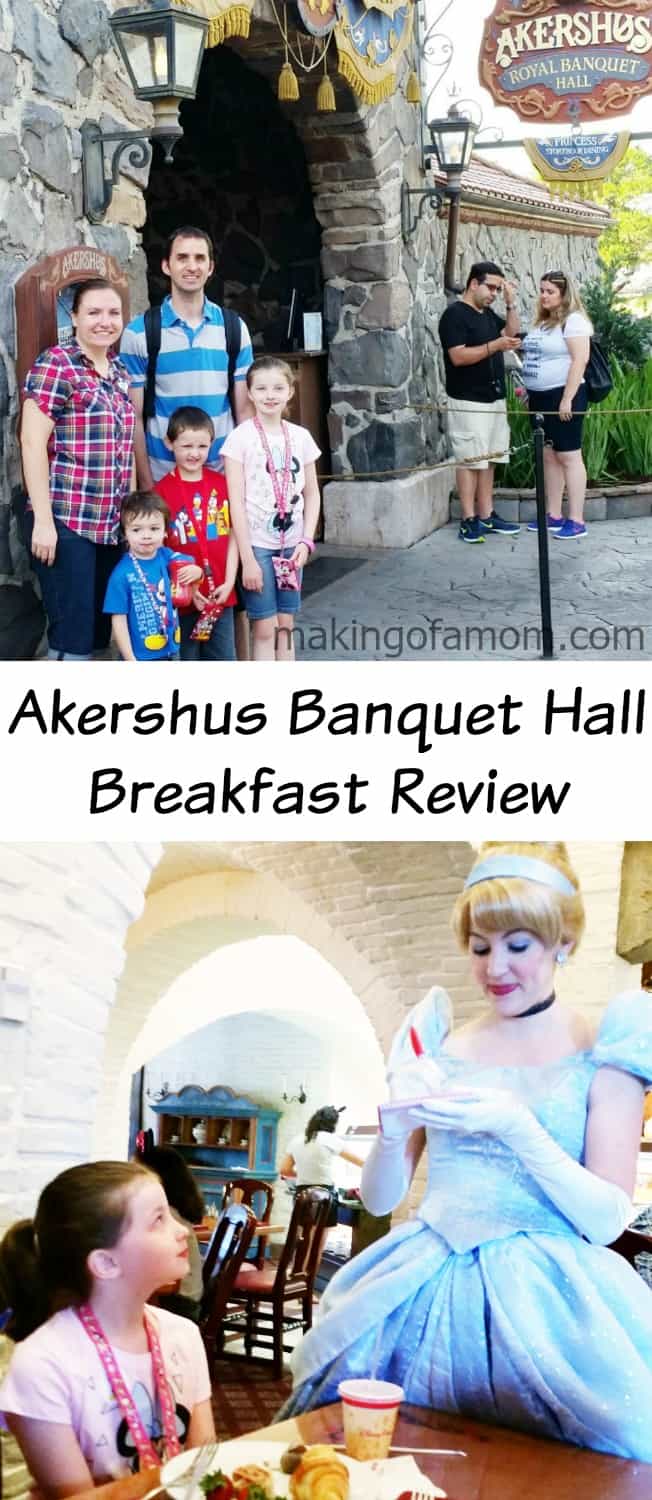 Character meals are one of our favorite parts of visiting Walt Disney World. We always plan our trips to take advantage of the "free dining" promotions (I've done the math, and by day 4, which is in reality probably 3 quick service meals and about 4 sit down meals, we actually start the "free" part of the free dining). This post will discuss the Akershus Royal Banquet Hall Princess dining for breakfast. Here is why you should definitely do breakfast at Akershus.
Timing is everything
We first fell in love with Akershus Royal Banquet Hall for breakfast in 2015. We had an early reservation, before the park even opened. I did this so we could get into Epcot early, have an early breakfast because we also had a character meal for lunch in a few hours, be first in line for the new (at the time) Frozen ride, and not have to use a fast pass on that ride! With the fast pass classification system, it means you have to make tough choices on which passes to get. Cut out one of those choices by having early breakfast reservations at Akershus Royal Banquet Hall. You are then ready to ride Frozen a couple times with a short line, and use your fast pass on a different ride.
FOOD
As you may be aware Europeans eat different breakfast foods than we do in the USA. Since Akershus is in the Norway Pavillion the restaurant does offer a traditional European breakfast with fish, cold cuts and more. It also has a delicious American breakfast.
Akershus at breakfast is both a buffet and family style meal. At the buffet you will find the European food, fruit, yogurt, and breads. Served to your table family style is scrambled eggs, bacon, sausage, and an incredible breakfast potato casserole. My family thinks the food is delicious. This is a must do character meal for us.
This is a live Periscope video I did at the time:
So Many Princesses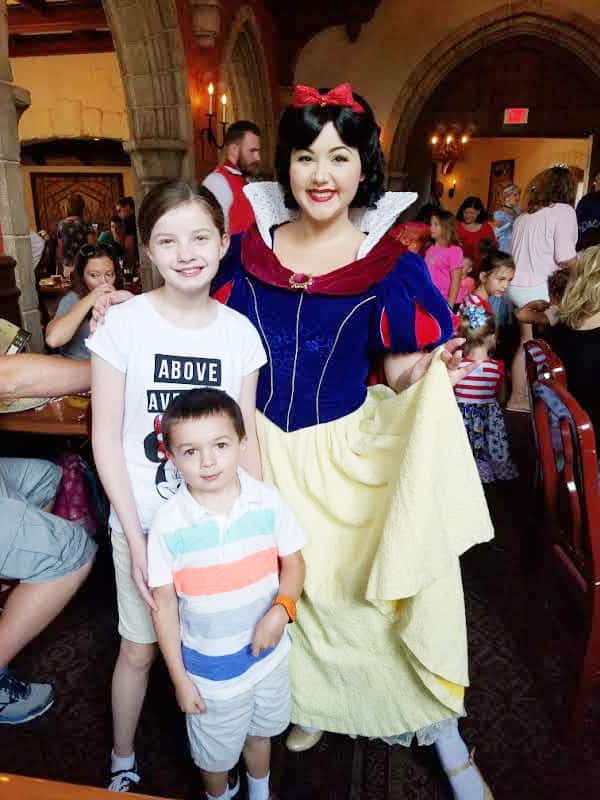 Skip waiting in long lines to see all your favorite Princesses, just do Akershus Royal Banquet for breakfast! At Akershus we have visited with Belle, Cinderella, Snow White, Ariel, Mulan and Aurora. Think of the line time saved just be having an hour long meal where the princesses come to YOU!
On top of seeing so many Princesses, they were so kind. Since each princess comes to your table, they make a point to talk to everyone at the table. In 2017 when we visited, the princesses went crazy for my baby. Each of them spent time cooing and talking just to her. It was so adorable!
With a prime location next to a popular ride, delicious food, and princesses galore, I recommend Akershus whole heartedly. I have read a couple negative reviews of it, but it honestly boggles my mind. We love it and we reserve it every time we visit. This is one meal I can't imagine skipping.
Don't miss your chance to capture all those princess autographs! Buy a personalized autograph book for each of your kids. I've set up a permanent discount code for Making of a Mom readers. Use code MOM15 for 15% off your books.

Use code MOM15 to get 15% off your book!
What are you favorite character breakfasts?