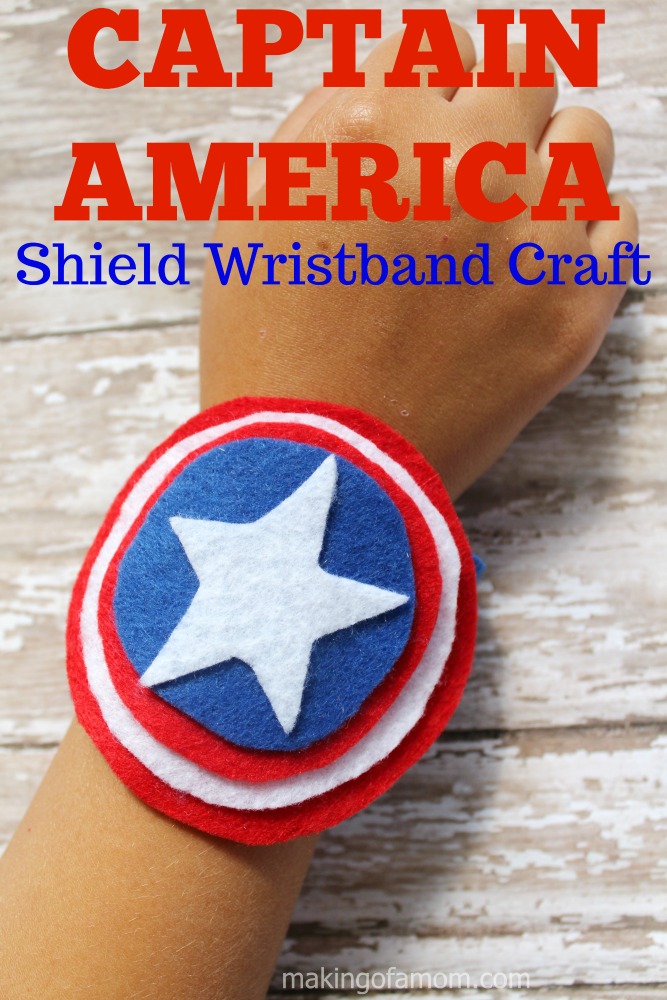 Even though my boys are too young to see any of the
Captain America
movies they are still huge fans. They have the costume and we've made them our home
DIY Captain America Shield
. We decided to take the costume enhancements a little further with this fun Captain America Shield Wristband so they never have to put the shield down!
This craft is really easy so it won't take long and your kids can do it along or easily assist you!
Supplies needed:
Bright red felt
Royal blue felt
White felt
Scissors
Hot glue, glue gun
Directions:
1. Begin by cutting a large, main circle from your red fabric. Size will vary depending on the child's wrist, but about 3 inches in width seems to work well.
2. Cut out the second circle for the bulls eye, this time from the white felt. You will make it slightly smaller than your original red circle.
3. Move on to the 3
rd
circle, this one being red again and now slightly smaller than the previous white circle.
4. Your final circle will be blue, and cut to be slightly smaller than your previous red circle.
5. Finish by cutting out a white star. We freehanded ours and trimmed until even.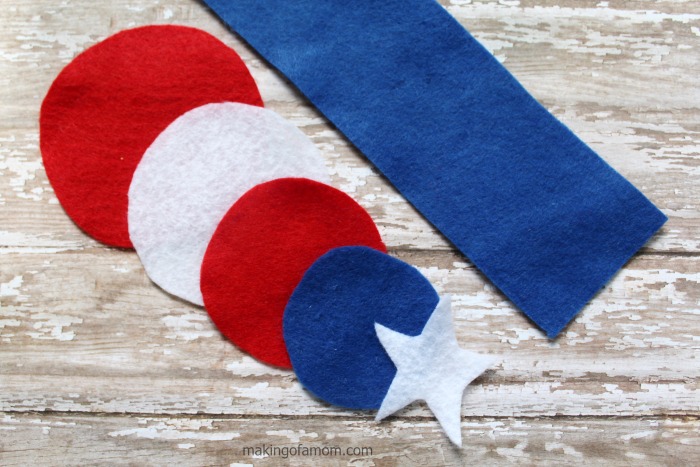 6. Cut a strip of blue from the blue felt. This will act as your wristband. You can now begin assembling the pieces.
7. Add glue to the backs of the felt cuttings and begin assembling them in the order you cut them. You will finish by adding the white star, and then blue the entire emblem to the top center of the blue strip.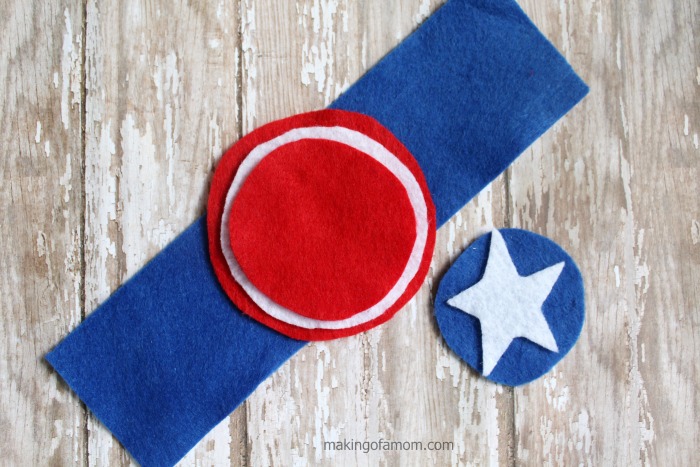 8. You can then wrap the cuff to fit, cut off any extra felt, and add a final strip of glue to attach the two ends.
If you are a Captain America fan, I have a lot of great content you might be interested in. I have crafts, a Captain America cake, coloring pages, costumes and more! Check it out in my
Captain America
section.