This recipe is part of my Freezer Meal series from my Zaycon Foods chicken I received.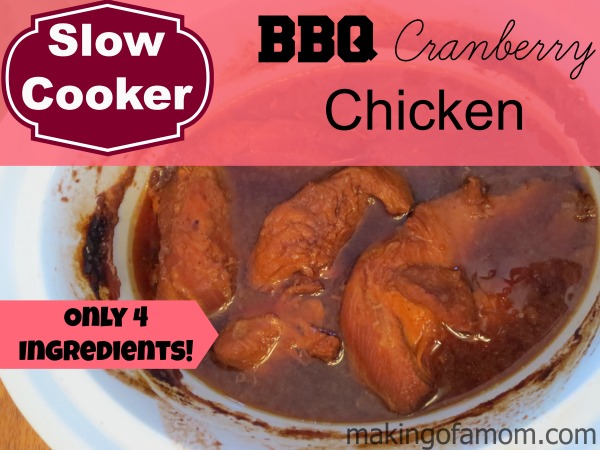 When I got my 40 lbs of chicken from Zaycon Foods I start searching my favorite blogs for some easy freezer meals. This one comes from Six Sisters' Stuff!
Slow Cooker BBQ Cranberry Chicken
2 lbs chicken breasts
1/4 cup dried minced onion
1 (16 oz) can whole cranberry sauce
1 cup barbecue sauce
Directions: 
Combine all ingredients in a resealable gallon-sized freezer bag and zip closed.  When ready to eat, remove from freezer and thaw in fridge for 24 hours. Cook on HIGH for 3-4 hours or LOW for 6-7 hours.